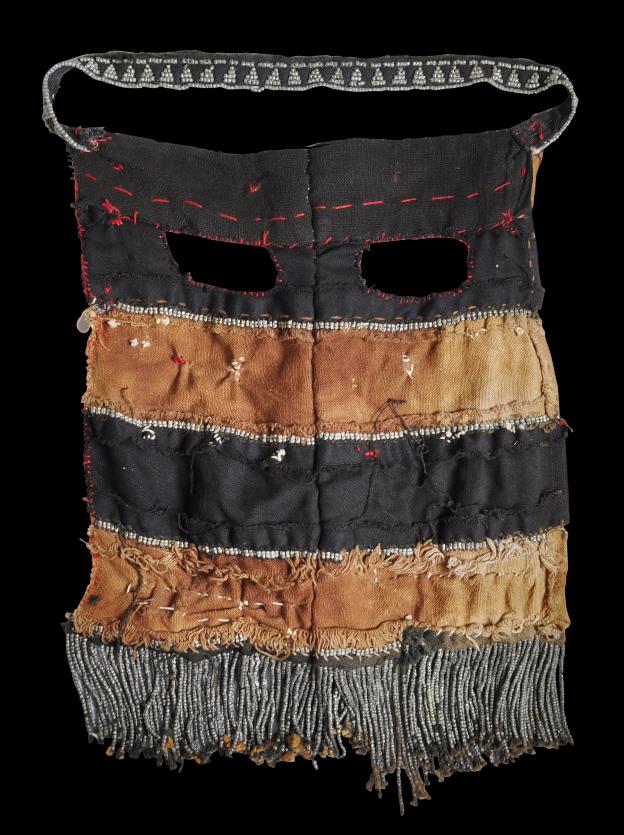 Inventory no.: 4729
Beaded & Coin-Decorated Woman's Face Veil, Harb People, Hijaz region, Saudi Arabia, circa 1920s
SOLD
Beaded & Coin-Decorated Woman's Face Veil
Harb People, Hijaz region, Saudi Arabia
1920s
length (including the head strap): 33cm, width: 20cm
This evocative face veil is from the Harb people of the Saudi Peninsula.
It comprises five main strips of cotton textile alternately dyed with indigo and henna. The strips have been sewn together with the joins sewn over with tiny silver-alloy beads. A head strap has been attached and this is decorated with small beads in repeated triangular shapes.
The veil has then been decorated with numerous other silver alloy plaques, bells and dangles. The central nose area has been sewn with w vertical row of 19 Saudi coins.
The base of the veil has been decorated with a fringe of dozens of strings of silver-alloy beads.
Rectangular squares have been cut for the eyes and these have been sewn around with red cotton.
There are probable losses and additions to the veil in terms of the applied decoration but these are consistent with age and use. Overall, it is a marvellous, decorative piece.
References
Rajab, J.S., Silver Jewellery of Oman, Tareq Rajab Museum, 1998.
Ransom, M.,
Silver Treasures from the Land of Sheba: Regional Yemeni Jewelry, AUC Press, 2014.
Provenance
UK art market
Inventory no.: 4729
SOLD
here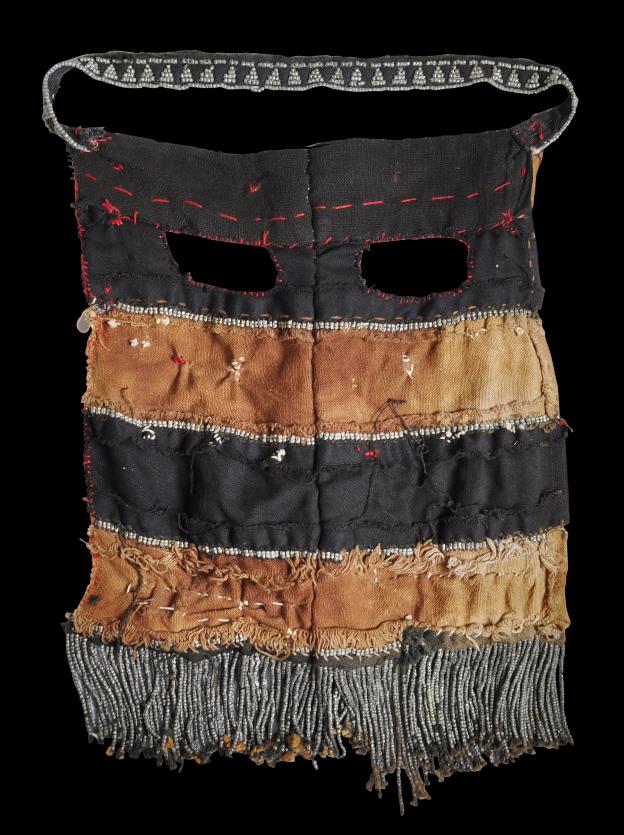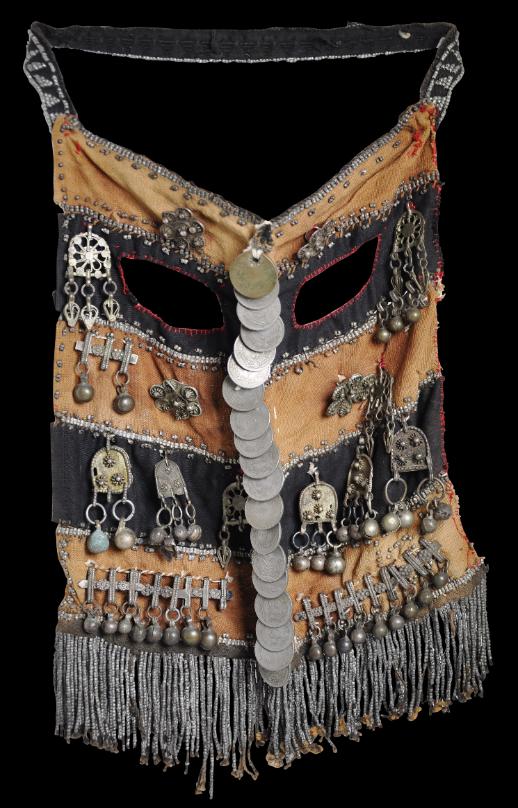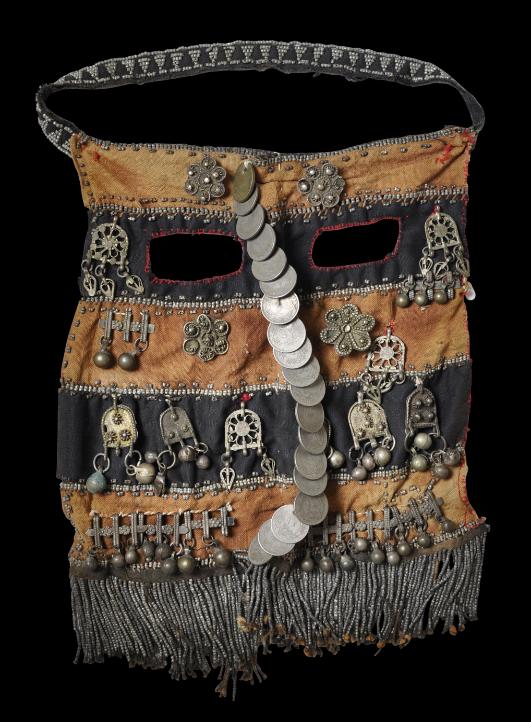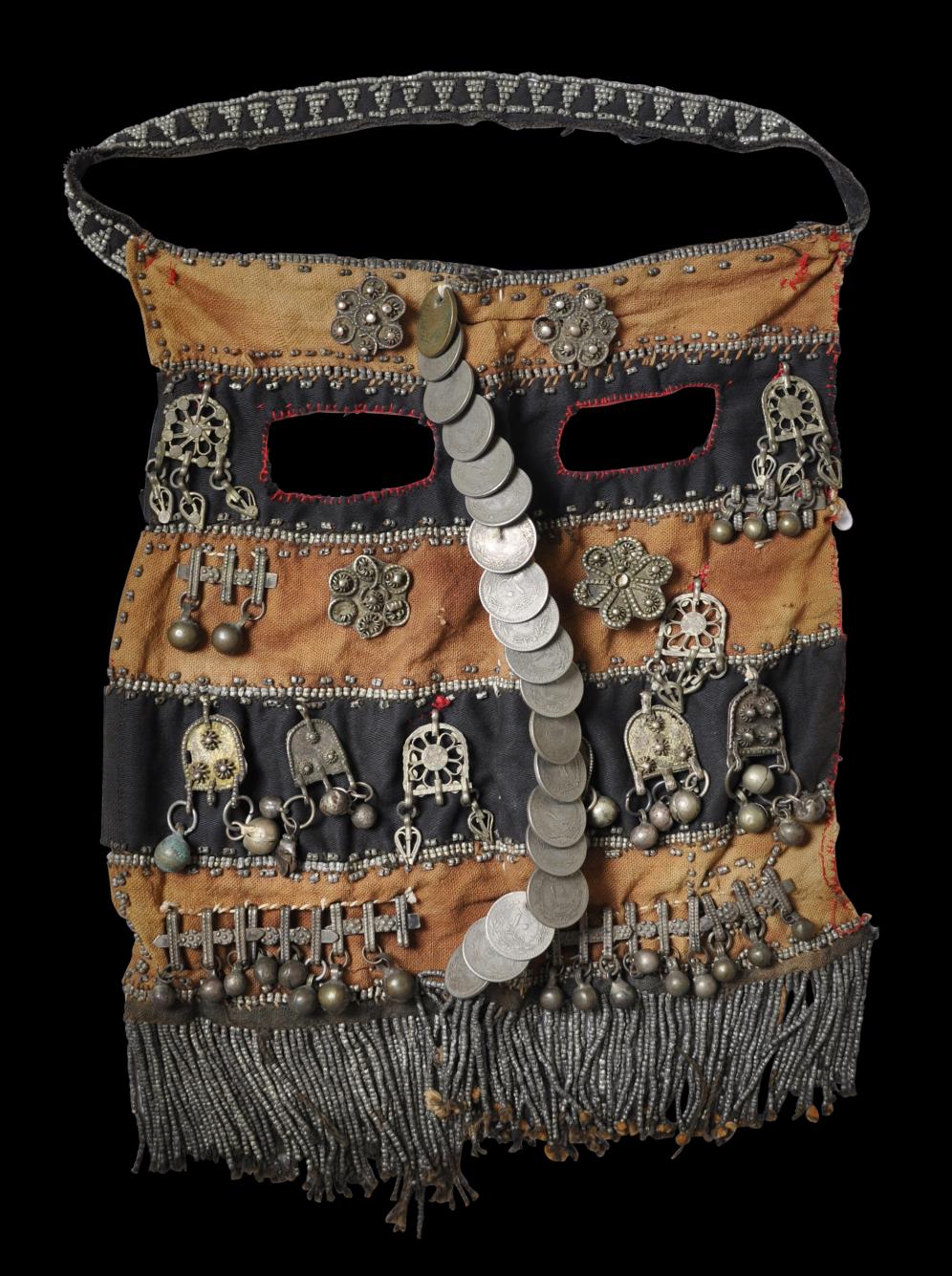 The reverse