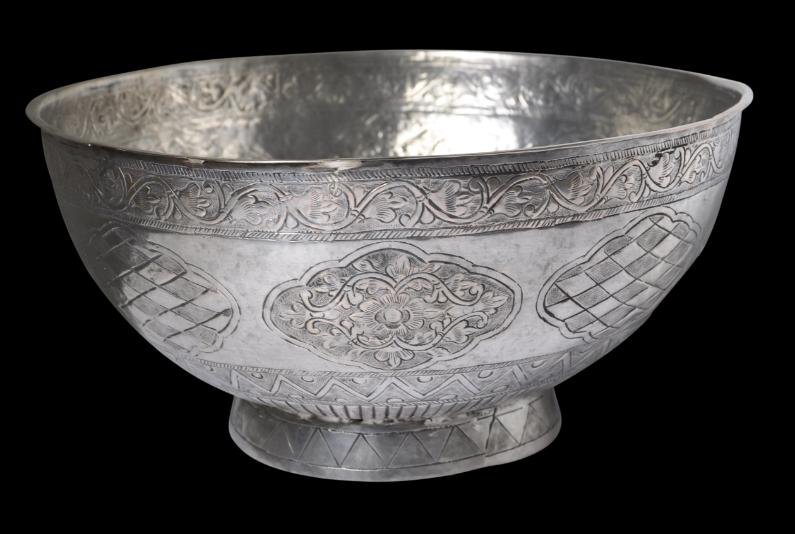 Inventory no.: 2566
Malay Silver Bowl
SOLD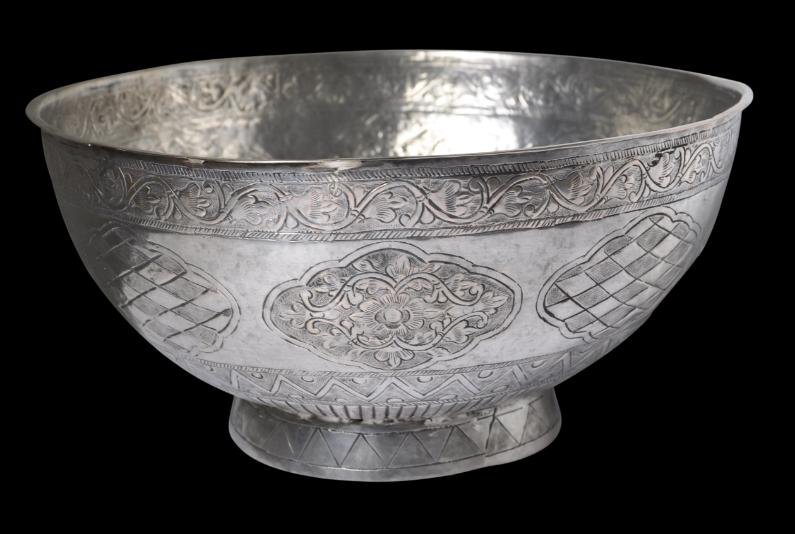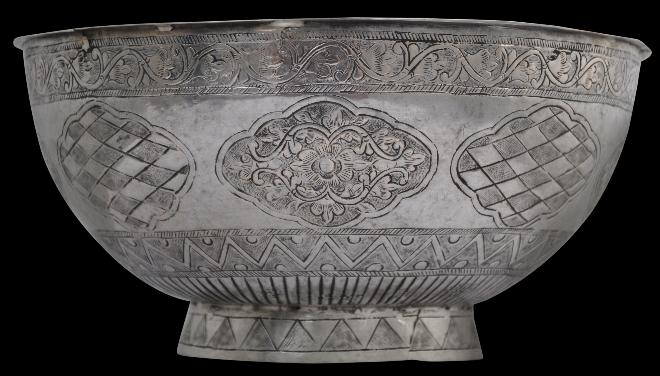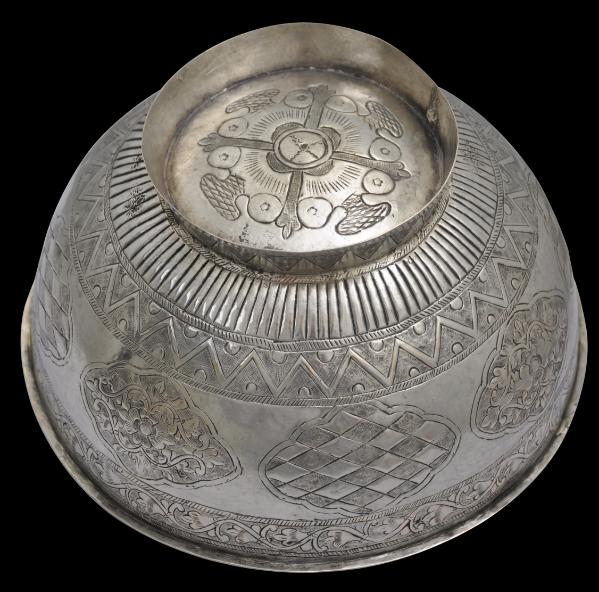 Large, Chased Silver Bowl (Batil)
Malay People, Malaysia
19th century
diameter: 21.7cm, height: 10.5cm, weight: 308g
This large, wide silver bowl is Malay, either from the Malay Peninsula or the Riau archipelago, just beneath the Malay Peninsular (and Singapore).
It sits on a low, splayed foot, and comprises a semi-sphere with a lipped edge.
The sides are engraved with geometric motifs and scrolling floral and leaf motifs – all typically of Islamic-inspired Malay silversmithing.
The exterior base is decorated with what looks like a passionfruit flower motif.
The bowl is in a fine condition without dents or splits.
References
Ling Roth, H., Oriental Silverwork: Malay and Chinese, Truslove & Hanson, 1910.
Provenance
UK art market
Inventory no.: 2566
SOLD