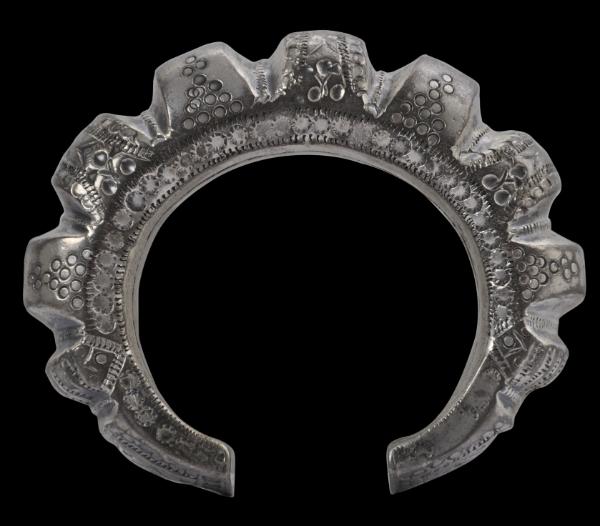 Inventory no.: 3982
Oman Silver Bracelet
SOLD
Hollow, Engraved Silver Bracelet
Nizwa, Oman
early 20th century
diameter (external): 8.5cm, diameter (internal): 5.6cm, weight: 65g
This hollow bracelet of hammered silver is of 'C' form with prominent serrations or lobes, and is of a type that was made in the Nizwa region of Oman. It is incised and punched with geometric patterns.
Similar bracelets are illustrated in Rajab (1998, p. 59).
The bracelet is wearable and in fine condition. It has a softness that comes with age and use.
References
Rajab, J.S., Silver Jewellery of Oman, Tareq Rajab Museum, 1998.
Provenance
private collection, UK.
Inventory no.: 3982
SOLD