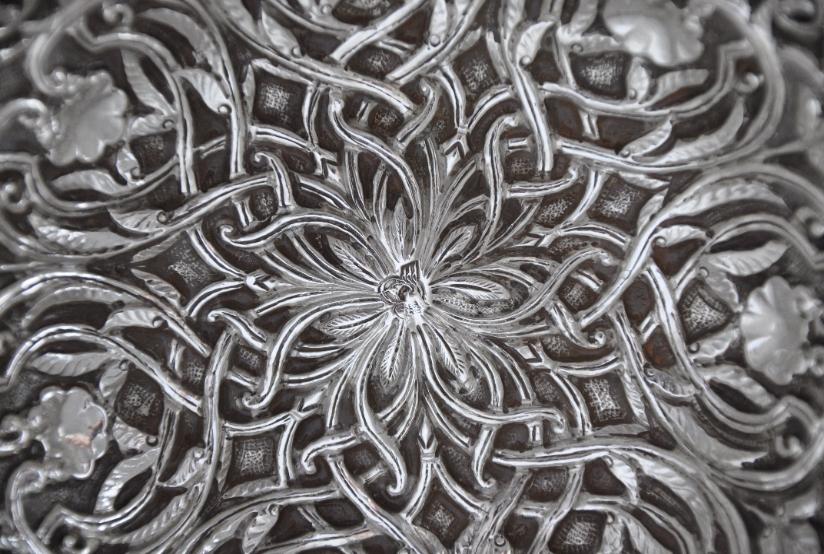 Inventory no.: 3619
Ottoman Tugra Silver Bowl
SOLD
Repoussed Silver Bowl with Tugra
Ottoman Turkey
18th-19th century
diameter: 13.5cm, height: 4.3cm, weight: 133g
This fine, repoussed high-sided silver bowl is from Ottoman Turkey. It is decorated with lace-like, interlocking arabesques and small sprays of foliage.
The base of the bowl has a very slight dome, providing a slightly convex interior. The exterior upper rim is decorated with a finely chased ribbed band.
The interior base has been stamped with a tugra (the symbol of the reigning sultan used as a local silver control mark.)
Other than for some age-related tarnishing (which could be removed but we have elected not to do so), the bowl is in excellent condition.
References
Pitarakis, B., & C. Merantzas, A Treasured Memory: Ecclesiastical Silver from Late Ottoman Istanbul in the Sevgi Gonul Collection, Sadberk Hanim Muzesi, 2006.
Provenance
UK art market
Inventory no.: 3619
SOLD