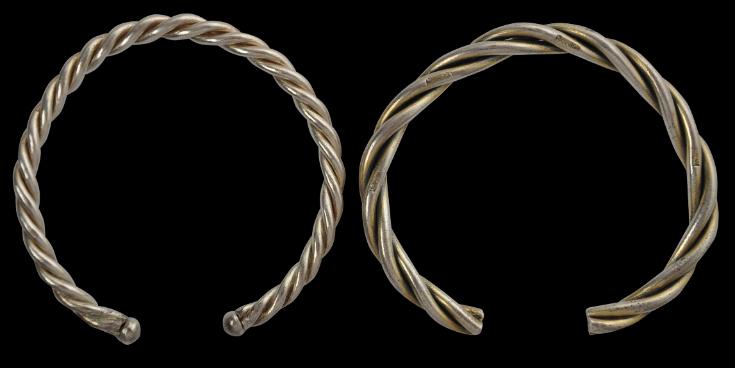 Inventory no.: 3268
Peranakan Silver Bangles Bracelets
SOLD
Two Peranakan or Straits Chinese Rope Twist Silver Bracelets
Straits Settlements, Malaysia/Singapore
19th century
outside diameter: 8cm, inside diameter: 6.6cm, weight: 53g
outside diameter: 7.4cm, inside diameter: 6.3cm, weight: 37g
These two fine, solid silver bracelets are made of several strands of silver wire that have been twisted together like rope. The strands on one are looser than on the other creating a more open design.
Ho (1984, p. 126) illustrates related examples and comments that such bracelets were popular among Straits Chinese ladies until the turn of the nineteenth century. They were also worn by Malay women.
The two are in excellent, wearable condition.
References
Ho, W.M., Straits Chinese Silver: A Collector's Guide, Times International, 1984.Provenance:
UK art market
Inventory no.: 3268
SOLD
here