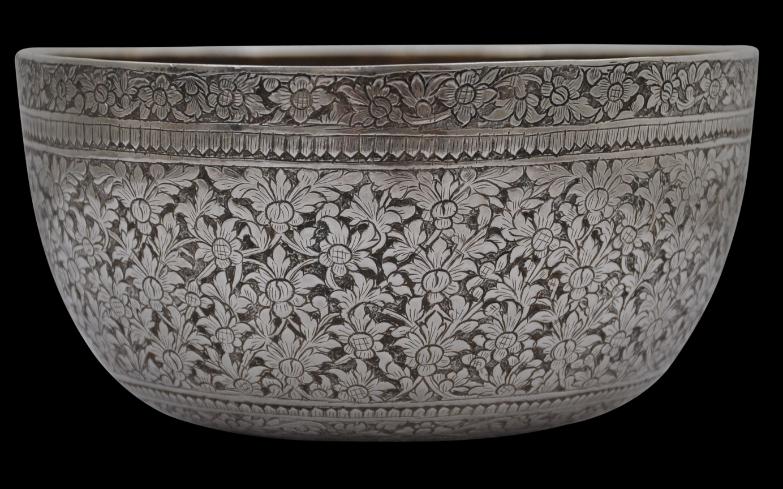 Inventory no.: 3617
Silver Bowl, Thailand
SOLD
Chased Silver Bowl
Southern Thailand
late 19th century
diameter: 14cm, height: 7cm, weight: 186g
This elegant, solid silver bowl shows a mixture of Thai and Malay-Islamic influences, and so most probably is from southern Thailand, where many of the people are ethnically Malay.
The bowl of rounded form, balances on a rounded base. It is chased all over, including on the base, with flowers in a trellised format, between narrow bands of stylised lotus petals. The form is based on half a coconut shell, although in this case, the bowl is larger than a halved coconut.
The bowl is free of dents, splits or repairs and is in excellent condition.
References
Ling Roth, H., Oriental Silverwork: Malay and Chinese, Truslove & Hanson, 1910.
Naengnoi Punjabhan,
Silverware in Thailand, Rerngrom Publishing, 1991.
Provenance
UK art market
Inventory no.: 3617
SOLD