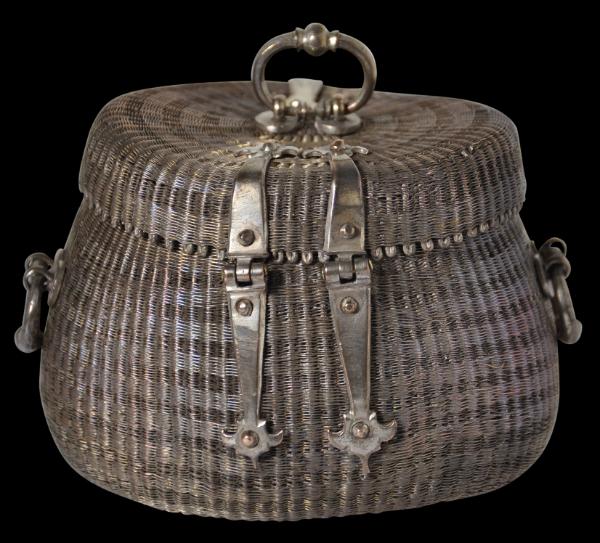 Inventory no.: 3305
Sri Lankan Wire Basket
SOLD
Unusual Miniature Woven Brass Wire Jewellery Basket (Vel-pettiya)
Kandy, Sri Lanka
18th-19th century
height: 7cm,
length: 10cm, weight: 190g
This miniature basket is based on a larger prototype known as a vel-pettiya. Known examples of vel-pettiya baskets are woven from cane with silver or brass mounts. This example is unusual – indeed, is the only example of which we are aware, published or otherwise – of a Sri Lankan vel-pettiya that is of such a small size and made entirely from woven brass wire. The mounts are of brass, and the entire basket has been silvered, although the silvering has worn here and there.
The lid is hinged, there are 18th century-style hoop handles on both sides and on the top of the cover. There is a long key plate strap over the front together with lugs that allow a small padlock to be used; and there are two hinge straps at the back.
Vel-pettiya baskets were produced in the Kingdom of Kandy in central Sri Lanka. They were made for members of the Kandyan aristocracy and were used to store jewellery and keepsakes. Similar baskets but with less elaborate mounts were produced in Indonesia. It is possible that colonial Portuguese and Dutch administrators introduced this form to Indonesia from the Kandyan Kingdom in the eighteenth century.
The condition of this basket is fine given its age. Minor faults include some of the woven wires maybe are missing, and the silver plating is worn. But this can be expected given the age and the intricacy of construction. Overall, it is an unusual and rare piece.
See Coomaraswamy (1956, plate XLIIIA) for examples of full-sized
here
for an example that we have in stock.
References
Coomaraswamy, A.K., Mediaeval Sinhalese Art, Pantheon Books, 1956 reprint of the 1908 edition.Provenance:
UK art market
Inventory no.: 3305
SOLD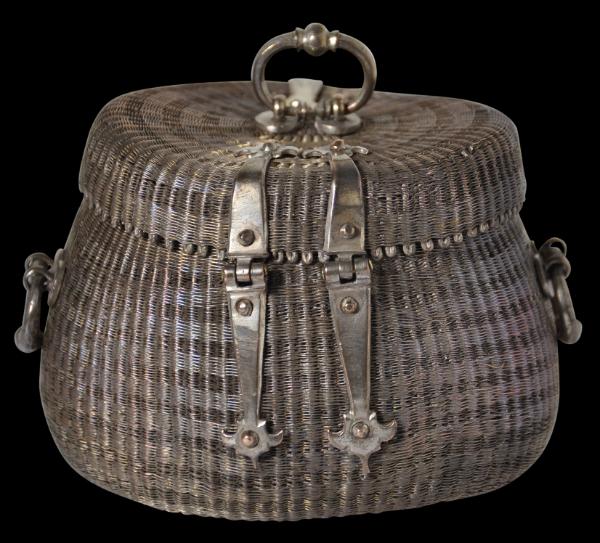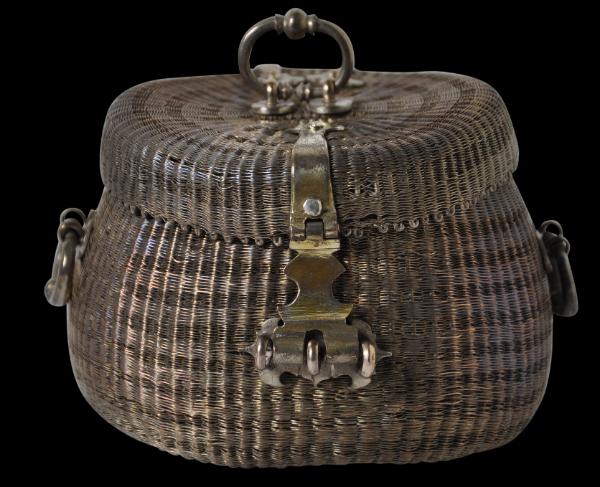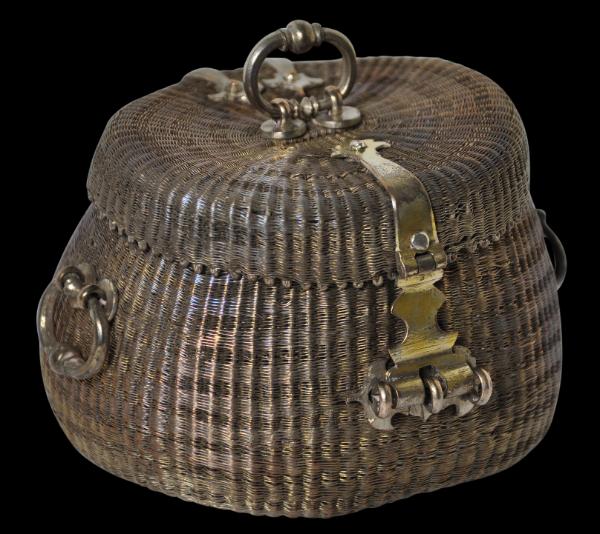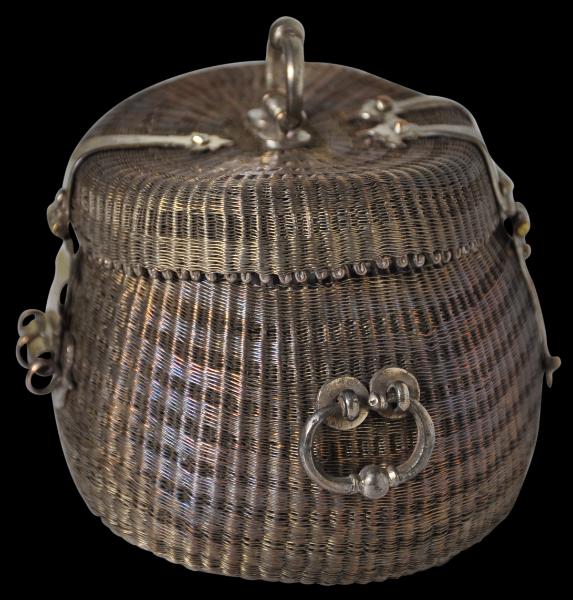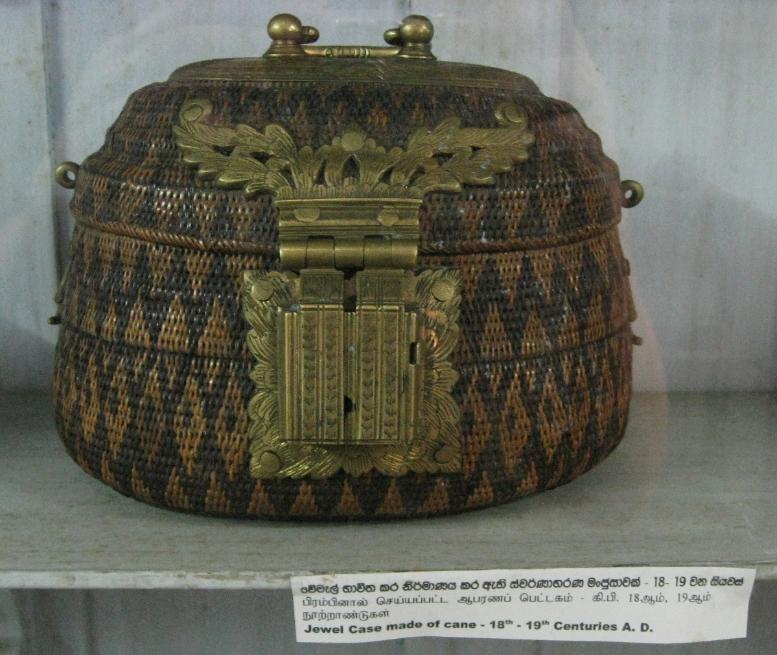 An example of a full-sized vel-pettiya in the collection of the National Museum of Kandy, Sri Lanka. Photographed in 2011.