Footwear from around the World
Feet are imbued with mystical properties in many cultures – they connect us to the earth physically, and it is the earth that provides food and sustenance.
The items here are all about decorating the feet, and come from India, Ottoman Turkey, Malaysia, China, Bukina Faso, Colonial Central America, and Oman.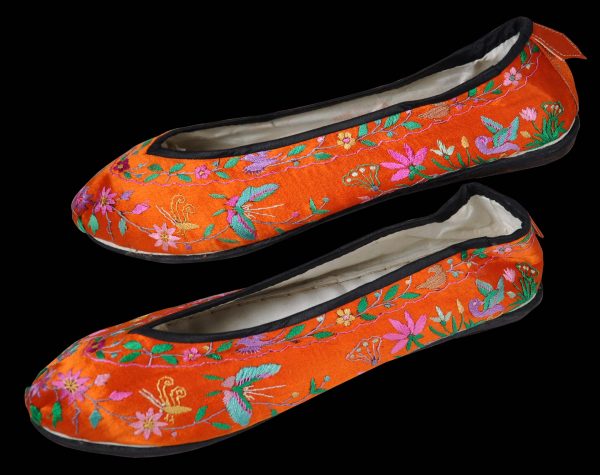 5304
Enquiry about object: 5304
Straits Settlements or China early 20th century
length: 25.3cm
Provenance
collected by Alwyn Sidney Haynes (1878-1963), and thence by descent. Haynes was a colonial administrator in Malaya and the Straits Settlements between 1901 and 1934. He held many posts including Acting British Resident, Pahang (1924); British Resident, Perak (1925); British Advisor, Kedah (1925); British Advisor, Kelantan (1930); and Acting Colonial Administrator, Straits Settlements (1933), after which he retired and returned to England, and lived near Stratford-upon-Avon, and then in Leamington Spa.  Haynes loaned some of the items he collected in Malaya to the Pitt Rivers Museum in Oxford in 1939. He was awarded an Order of the British Empire (OBE) in 1950.