Footwear from around the World
Feet are imbued with mystical properties in many cultures – they connect us to the earth physically, and it is the earth that provides food and sustenance.
The items here are all about decorating the feet, and come from India, Ottoman Turkey, Malaysia, China, Bukina Faso, Colonial Central America, and Oman.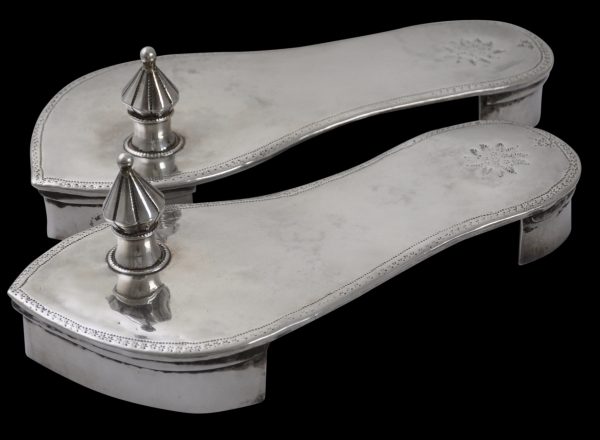 5003
India, probably Gujarat 18th-19th century
length of each: 21cm, width: 9.5cm, height: 6.5cm, combined weights: 502g
Reserved
Provenance
Collection of (the late) Paul Walter; probably acquired in London.