Wearable Antique Necklaces
A selection of necklaces that are stable to wear and wearable in a contemporary setting from Southeast Asia, India, North Africa & the Middle East.
Many feature trade beads, often small glass beads produced in Murano, Venice for export to around the world.
Each necklace has been drawn from our stock, and is for sale.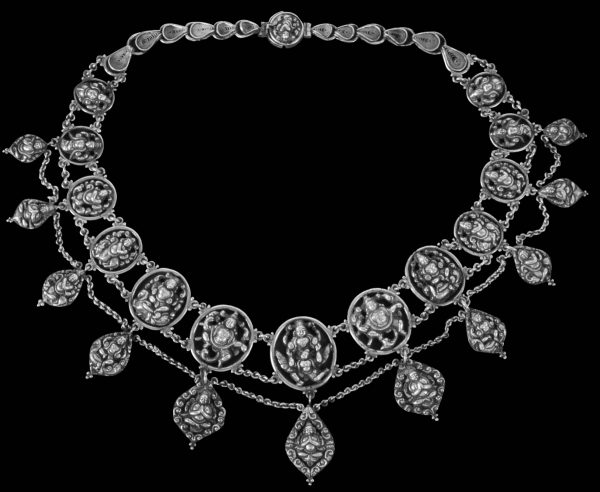 4910
Enquire about Inv No:4910
Madras, Tamil Nadu, South India. Unmarked, but probably by P. Orr & Sons. 19th century
total length (or circumference as worn): 46.5cm, weight: 99g
Provenance
Estate of Oppi Untracht. Untracht (1922-2008), and American who lived in Finland, was one of the world's foremost experts of Indian jewellery, silverware and metal techniques.