NEW ITEMS FOR APRIL 2022
Scroll down to see almost 50 fine, new additions to our stock for April.
Included are items from India, Indonesia, Nepal, Tibet, China, Burma, Philippines, Cambodia, Thailand, Fiji, New Zealand, Oceania, Yemen & Angola.
Search our entire inventory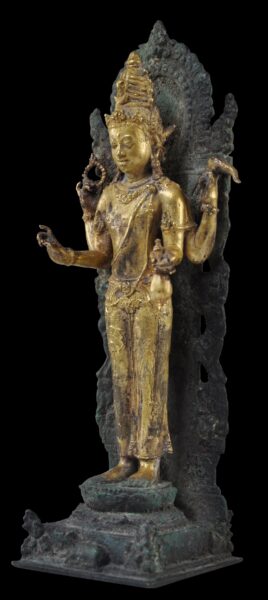 8484
Enquiry about object: 8484
Central Java, Indonesia circa 9th century
height: 16.8cm, width: 5.2cm, depth: 5.4cm, weight: 380g
Provenance
from the estate of the private collector John Bartlett, England, with an old collection label attached indicating that the piece entered the collection in 1967.