New Items for Nov-Jan 2021
ALL ITEMS HAVE MULTIPLE IMAGES & VIDEO FOOTAGE – click on each link below to see more images & other information.
Scroll down to see almost 40 new additions to our stock for November-January.
Included are items from India, China, Tibet, Sri Lanka, Indonesia, Burma, Dutch East Indies, Thailand, Ladakh, the Philippines, Morocco, Mauritania, Cameroon, Congo, Sudan & Oman.
Search our entire inventory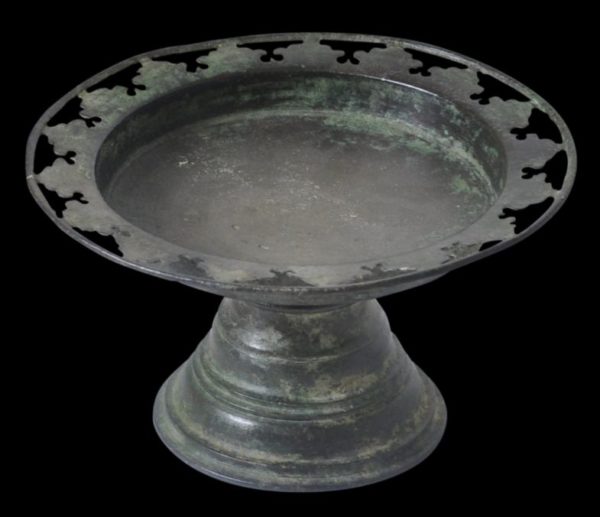 6372
Enquiry about object: 6372
Tenasserim region, Thailand/Burma circa 14th-15th century
diameter: 17cm, height: 9.8cm, weight: 380g
Sold
Provenance
private collection, London. Collected in Burma, in Tenasserim in 1933, by Maurice Collis (1889-1973). Collins entered the Indian Civil Service in 1911 & was posted to Burma in 1912. His postings included Sagaing & Arakan. He served as a district magistrate in Rangoon (1929-1930) and thereafter as Excise Commissioner. He returned to England in 1934 and wrote many books including on Burma.