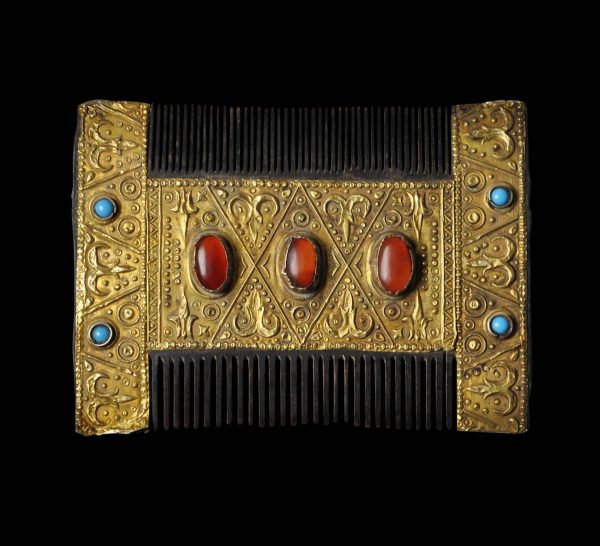 5180
Enquiry about object: 5180
Gold Mounted Comb
Turkmen People, Central Asia 19th century
width: 9.6cm, height: 6.9cm, weight: 38g
– scroll down to see further images –
This attractive comb has a blackened wood substructure and is encased on both sides with hammered sheet gold. The gold has been decorated with hammered designs and inset again on both sides with three large oval carnelian or agate oval cabochons and four turquoise cabochons all in raised box settings of gilded silver.
Such a comb would have been used by a Yomut woman on special occasions. This comb is unusual in that tit is covered in gold sheet rather than gilded silver, suggesting the greater status and wealth of its owner.
A similar comb is illustrated in Kalter (1983, p. 136).
The example here is in fine condition and is without losses or repairs.
References
Kalter, J., The Arts and Crafts of Turkestan, Thames & Hudson, 1983.