– scroll down to see further images –
This unusual, whimsical ivory carving shows two Indian pehlwani wrestlers, probably from Rajasthan. The two are naked other than for remnants of red colouring for shorts about their waists. Both have shaved heads. The pair have been carved from a single piece of ivory and this slots into a small domed ivory stand that has been stained green, and with red remnants.
The item is in fine condition. The ivory has a superb patina consistent with an 18th century dating.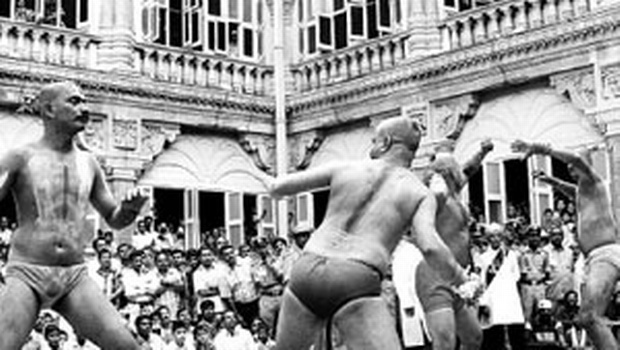 Wrestlers in Mysore, early 20th century