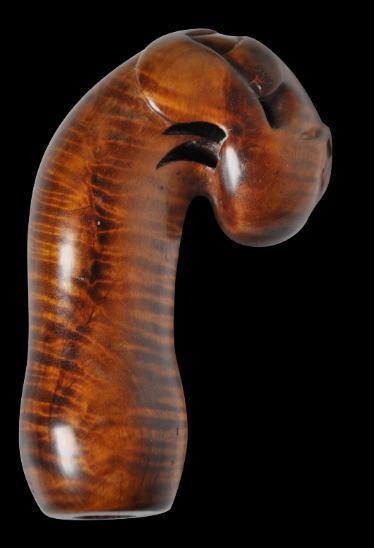 Inventory no.: 4553
Carved Striped Wooden Kris Hilt, Madura, Indonesia, 19th century
SOLD
Carved Striped Wooden Kris Hilt
Madura, Indonesia
19th century
length: 9cm, weight: 62g
This simple, stylised, zoomorphic kris hilt is beautiful on account of the quality of the wood used. The wood is likely to be rootwood from the kemuning tree which accounts for its dramatic, lustrous striations.
The folded-over, bulbous head has is pierced, and the shaft undulates in a pleasing manner.
The hilt is in excellent condition.
References
Noor, F. & E. Khoo, Spirit of Wood: The Art of Malay Woodcarving, Periplus, 2003.
Provenance
private collection, UK
Inventory no.: 4553
Ask about this item