Presented here are antique items produced in China, often for the overseas Chinese markets or for the Tibetan & other Himalayan markets.
All items are sourced from within the UK, often from old, colonial-era collections.
Do sign-up for our monthly catalogues so you can see new additions to our stock as they arrive.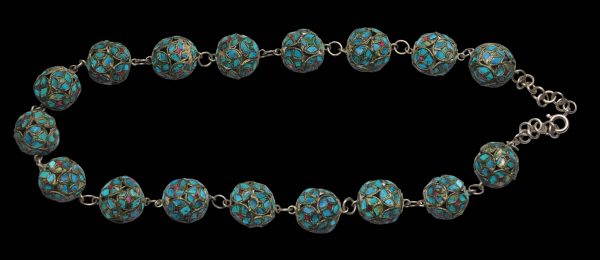 5221
China 19th century
length: 38cm, total weight: 17.82g
Provenance
From the estate of a descendant of A.S. Haynes. Haynes held a number of positions in the colonial administration of the Straits Settlements from 1901 to 1934, including that of Acting Colonial Secretary (Straits Settlements) and British Resident, Perak, after which he retired back to England.