Here you will find antique objects from the Islamic and Malay worlds of Southeast Asia – the arts of Indonesia, Malaysia, the southern Philippines & southern Thailand. But also, Bali and Borneo.
Textiles from Southeast Asia, including Indonesia, can be found in our Textiles section.
Most items have been sourced from within the UK, often from old colonial-era collections.
All items are available for sale right now.
Do sign-up for our monthly catalogues so you can see new additions to our stock as they arrive.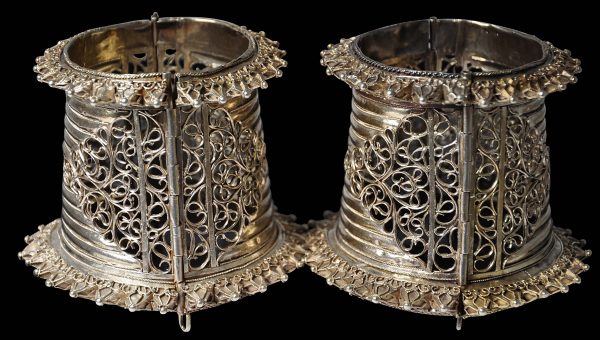 2237
Enquire about Inv No:2237
Bugis People, South Sulawesi, Indonesia 19th century
height: 8cm, external diameter at widest point: 9cm, internal diameter at smallest point: 5.7cm, weight: 216g (combined)
Provenance
private collection