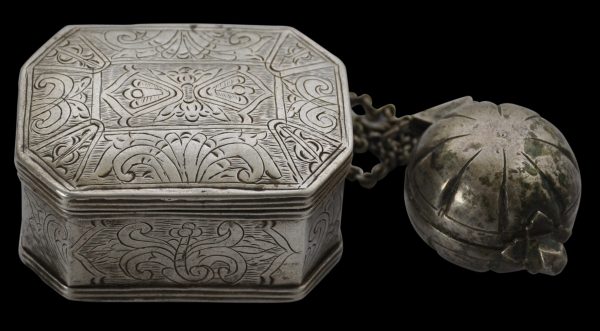 640
Enquiry about object: 640
Engraved Silver Betel & Lime Boxes
Sumatra, Indonesia 19th century
length: 6.5cm, total weight: 117g
Provenance
private collection, London.
This small silver tobacco or betel box is delicately chased over the hinged lid and sides with typically Islamic Malay flower and foliage motifs.
It is attached by means of a multi-strand silver chain to a small spherical silver lime box which contains remnants of lime powder and which has a prominent cast silver catch.