African tribal art is among the most faked of all arts. The vast majority of what is on the market has little historical value or merit for the serious collector. The pieces shown here, all of which are for sale, have been carefully selected for their artistic merit, their patina and their provenance.
Each piece has been sourced from within the UK, often from old, colonial-era collections. We do not buy from Africa or from those with recent connections to Africa. This is very important.
For this reason, we tend to have many Yoruba pieces because the UK colonised Nigeria and so the UK today is an excellent place to source genuine, old Yoruba art.
'Tribal' items sold by us are represented in important public collections, including the Minneapolis Institute of Arts, & the Musée du Quai Branly in Paris.
Do sign-up for our monthly catalogues so you can see new additions to our stock as they arrive.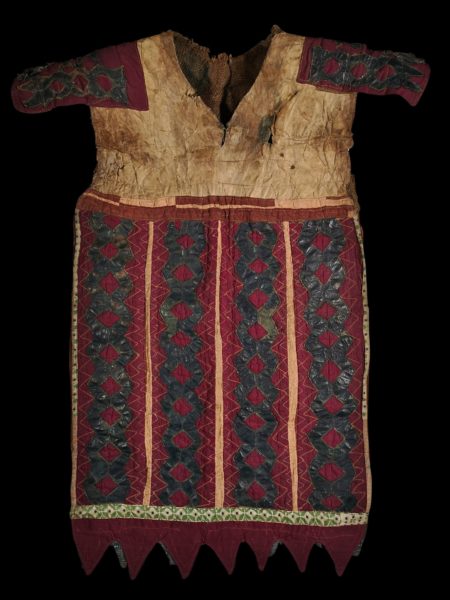 6492
Enquiry about object: 6492
Yoruba People, Nigeria circa 1850
length: 96.5cm, width: 54.5cm (approximately)
Provenance
found in the attic of a house in northern England where it is believed to have been stored undisturbed since at least the 1930s.