Antique items from Thailand, Vietnam, Laos & Cambodia are to be found here. Like these countries, the items mostly are Buddhist, or are utilitarian – often they relate to the consumption of betel.
Most items have been sourced from within the UK, often from old colonial-era collections.
All items are available for sale right now.
Do sign-up for our monthly catalogues so you can see new additions to our stock as they arrive.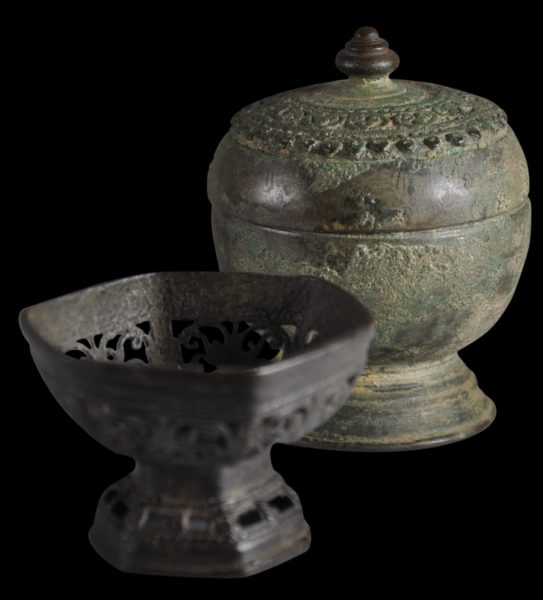 6374
Enquiry about object: 6374
Tenasserim region, Thailand/Burma circa 14th-15th century
height: 9cm and 4.6cm, combined weight: 349g
Provenance
private collection, London. Collected in Burma, in Tenasserim in 1933, by Maurice Collis (1889-1973). Collins entered the Indian Civil Service in 1911 & was posted to Burma in 1912. His postings included Sagaing & Arakan. He served as a district magistrate in Rangoon (1929-1930) and thereafter as Excise Commissioner. He returned to England in 1934 and wrote many books including on Burma.