Antique items from Thailand, Vietnam, Laos and Cambodia are to be found here. Like these countries, the items mostly are Buddhist, or are utilitarian - often they relate to the consumption of betel.
Most items have been sourced from within the UK, often from old colonial-era collections.
All items are available for sale right now.
Do
sign-up
for our monthly catalogues so you can see new additions to our stock as they arrive.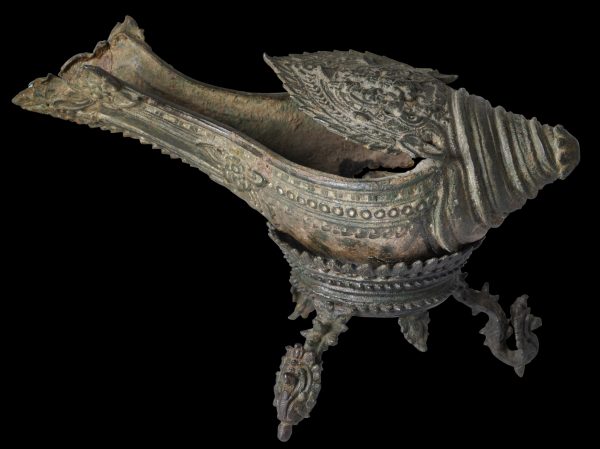 3704
Cambodia Angkor Period, 12th-13th century, & possibly later stand
length of conch: 27cm, height of stand: 8cm, diameter of stand: 14cm
Provenance
from a private collection, Hereford, England. Acquired by the previous owner from a private collection, Gloucestershire, England.