Indian silver with Mughal or Islamic influence is shown here.
Each item is for sale.
We also have a separate page for Colonial Indian Silver.
Each of our pieces has been sourced from within the UK, often from old, colonial-era collections.
Do sign-up for our monthly catalogues so you can see new additions to our stock as they arrive.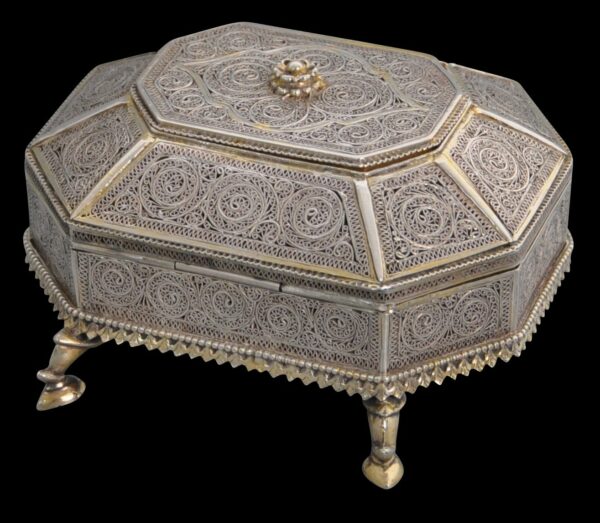 8530
Enquiry about object: 8530
India or the Dutch East Indies circa 1720
width: 10.7cm, depth: 10.3cm, height: 5.8cm, weight: 372g