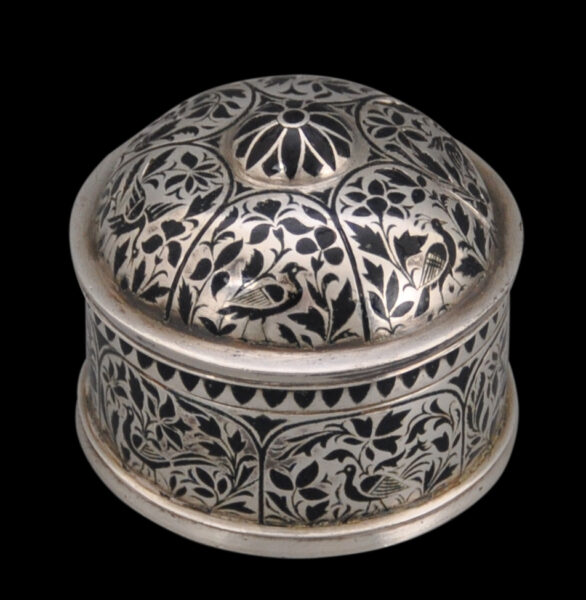 7099
Enquiry about object: 7099
Enamelled Silver Pandan
North India circa 1900
height: 5.3cm, diameter: 6.3cm, weight: 147g
This fine and pleasing box for serving betel or paan is of high-grade silver that has been decorated in black enamel.
It has a tight-fitting, domed lid.
The lid and base are decorated with panels of small birds amid leafy and floral scrollwork. The underside of the base is decorated with a single flower motif.
The box draws on 18th century styles but probably is later. It has been decorated in a Persian-inspired Mughal manner.
It is in fine condition. The walls are thick and the item is heavy in the hand. The silver is pure or close to it. The enamel is in fine condition with some minor restoration.
References
Sharma, R.D. & M. Varadarajan, Handcrafted Indian Enamel Jewellery, Roli Books, 2004.