This page shows all the images of the Buddha & related images that we have in stock. They tend to be from Thailand, Laos, Cambodia, Burma, Tibet, India, Sri Lanka & Java.
Each is for sale, and has been selected for its aesthetic appeal, sound provenance, obvious age & patina.
Each has been sourced from within the UK, often from old, colonial-era collections.
Do
sign-up
for our monthly catalogues so you can see new additions to our stock as they arrive.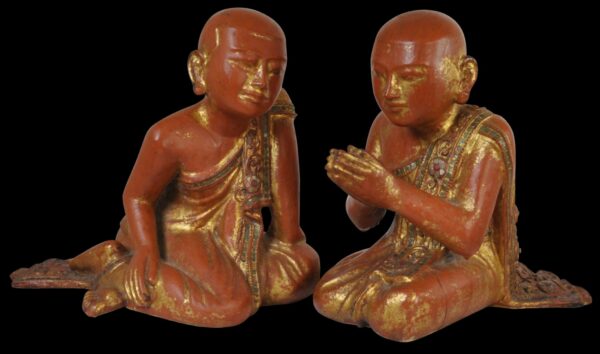 9356
Burma (Myanmar) 19th-early20th century
height: approximately 12cm, combined weight: 2,013g