Antique textiles & related items from Indonesia, Malaysia, India & elsewhere in Asia and beyond are presented here.
Most items have been sourced from within the UK, often from old colonial-era collections.
All items are available for sale right now.
Do sign-up for our monthly catalogues so you can see new additions to our stock as they arrive.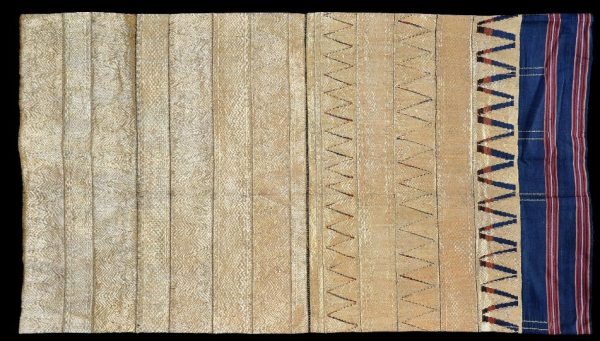 3815
Enquiry about object: 3815
Abung or Pubian Peoples, Lampung, South Sumatra, Indonesia circa 1920
length: 115cm, width: 63cm (these are the dimensions for one side of the double-sided skirt)
Provenance
Acquired in the UK, from the estate collection of Dr George Yuille Caldwell (1924-2016). Dr Caldwell, an English-born physician moved to Singapore in the 1950s, from where he built up a collection of Indonesian textiles and other ethnographica.