The 'tribal' arts of New Guinea, Fiji, the Maori of New Zealand and other Oceanic cultures are to be found on this page.
All pieces are for sale, and each has been selected for its artistic merit, patina and provenance.
Each piece has been sourced from within the UK, often from old, colonial-era collections.
Do sign-up for our monthly catalogues so you can see new additions to our stock as they arrive.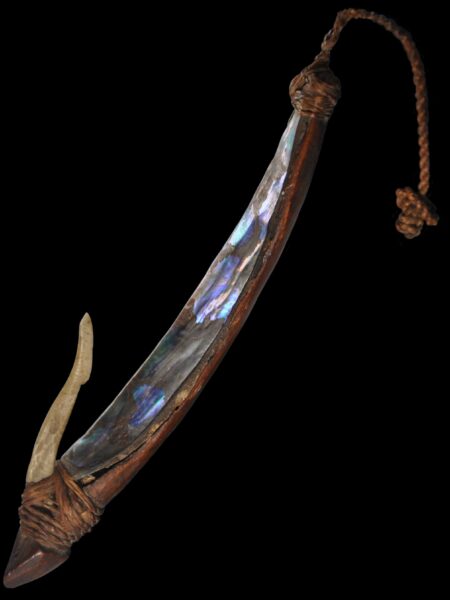 7256
Enquiry about object: 7256
Maori People, New Zealand 18th-19th century
length (without cord): 14.8cm, width: 2cm, weight: 20g
Provenance
UK art market; UK private collection.