Objects from Tibet, Nepal, Mongolia, Bhutan and Himalayan India are to be found on this page.
All items are available for sale right now.
Most items have been sourced from within the UK, often from old colonial-era collections. When the British ruled India, they would leave Delhi in the summer months for the cooler Himalayan foothills of Darjeeling, and antique and curio sellers from Tibet and Nepal would come down the mountains to sell them things. This is how many such items happen to be in the UK today.
Do
sign-up
for our monthly catalogues so you can see new additions to our stock as they arrive.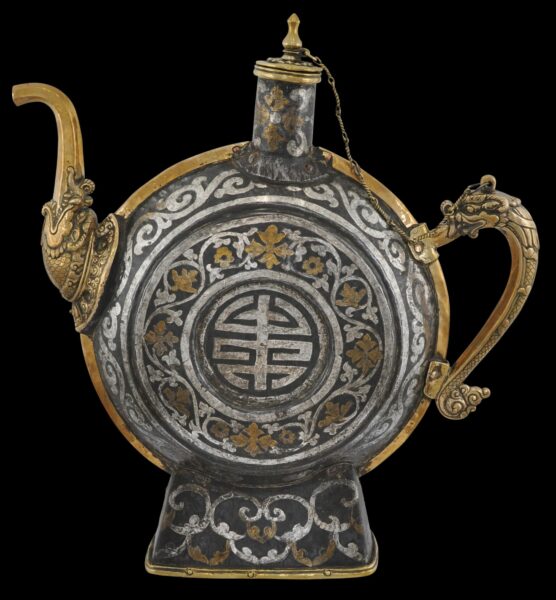 9349
Chamdo, Eastern Tibet circa 18th century
height: 44.1cm, length (from sprout to handle): approximately 39cm, depth: approximately 8.5cm, weight: 2,676g