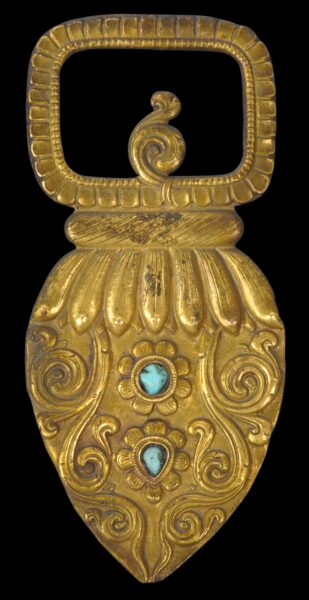 9253
Enquiry about object: 9253
Tibetan Gilt Copper Ornament set with Turquoise
Tibet circa 17th century
length: 14.9cm, width: 7cm, weight: 48g
This gilded copper ornament probably was intended to decorate a statue or throne in a temple.  It is shaped as a lotus petal and is repoussed with flower and leafy scrollwork. The centres of the flowers are inset with turquoise cabochons.
The reverse, which is not gilded, has a spike presumably to allow the ornament to be held in place on a statue or throne.
The element is decorative, with the colour of the gilding being particularly pleasing having softened with time.