We don't sell objects so much as stories with an object attached. So here are some of the more unusual, quirky objects that we have with interesting stories.
Each piece has been sourced from within the UK, often from old, colonial-era collections.
Do
sign-up
for our monthly catalogues so you can see new additions to our stock as they arrive.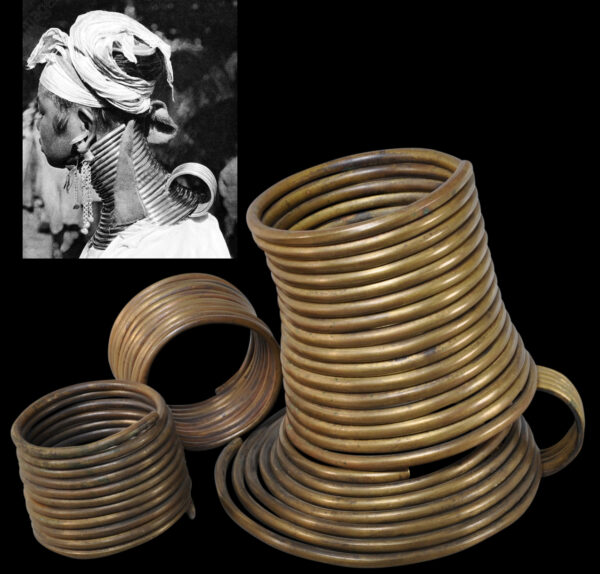 6797
Paduang or Kayan Lahwi People, Shan States, Eastern Burma 19th-early 20th century
height (of the longest neck ring): 13.2cm, width (of the wiodest neck ring): 18.3cm, width (of the arm rings): approximately 9cm, combined weight: 4,437g
Provenance
Private collection, UK; collected during colonial times.