We don't sell objects so much as stories with an object attached. So here are some of the more unusual, quirky objects that we have with interesting stories.
Each piece has been sourced from within the UK, often from old, colonial-era collections.
Do sign-up for our monthly catalogues so you can see new additions to our stock as they arrive.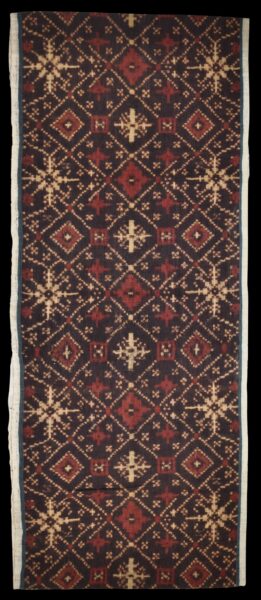 8694
Enquiry about object: 8694
Tenganan Pegeringsingan, North-East Bali, Indonesia 19th century
folded length: 105cm (full length: 210cm), width: 42.5cm
Provenance
private collection, UK; believed to have been collected in Bali in the 1920s