We don't sell objects so much as stories with an object attached. So here are some of the more unusual, quirky objects that we have with interesting stories.
Each piece has been sourced from within the UK, often from old, colonial-era collections.
Do sign-up for our monthly catalogues so you can see new additions to our stock as they arrive.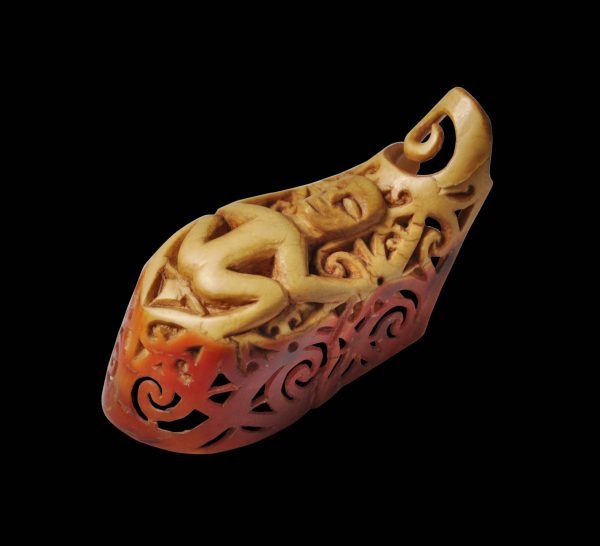 3933
Enquiry about object: 3933
Kenyah/Kayan Dayak People, Sarawak, Borneo, Malaysia 19th-early 20th century
height: 4.6cm, length: 10cm, width: 4.2cm, weight: 26.36g
Provenance
Acquired in the UK, from the estate collection of Dr George Yuille Caldwell (1924-2016). Dr Caldwell, an English-born physician moved to Singapore in the 1950s, from where he built up a collection of mostly Borneo-related textiles and other ethnographica.