'Tribal' art from Asia can be found on this page - including objects from the Naga people of Eastern India and Western Burma, the Dayak & Iban of Borneo, and the Bontoc & Ifugao of the Philippines.
The pieces shown here, all of which are for sale, have been carefully selected by us on account of their artistic merit, their patina and their provenance.
Each piece has been sourced from within the UK, often from old, colonial-era collections.
Do
sign-up
for our monthly catalogues so you can see new additions to our stock as they arrive.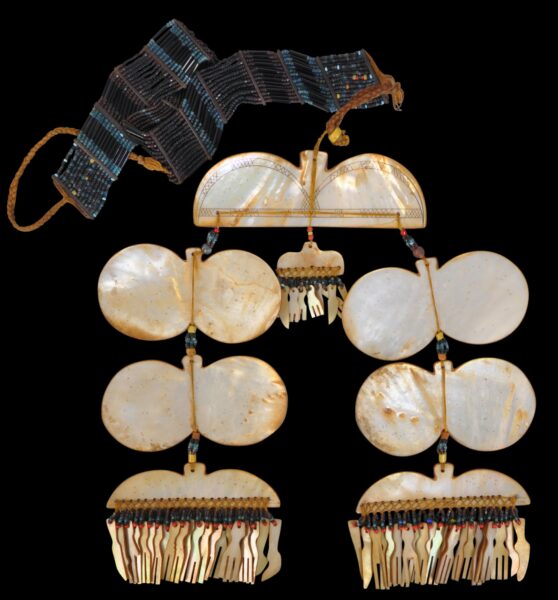 8991
Isneg People, Northern Luzon Island, Philippines early 20th century
length of glass bead strands: 30cm, length of mother-of-pearl shell components: approximately 21.5cm, weight: 159g
Provenance
private collection, London, UK