Antique items from the Ottoman empire and Turkey, as well as related items, are to be found on this page. Included are Armenian & Ottoman Greek items, when in stock.
All the items have been sourced from within the UK.
Each item is available for sale.
Do
sign-up
for our monthly catalogues so you can see new additions to our stock as they arrive.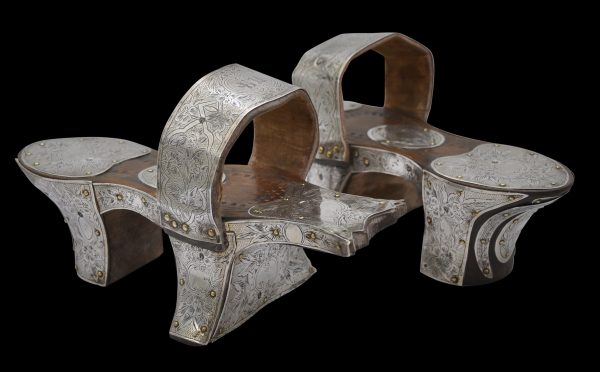 3589
Armenian People, Ottoman Turkey 19th century
length: 24cm, height: 12.5cm
Provenance
from the collection of the family of John Lee, Baron Lee of Trafford, Bowdon Old Hall, Cheshire, UK. The family of Lord Lee has occupied Bowdon Old Hall since 1919 and the clogs formed part of the contents of the house. The wife of Baron Lee is of Armenian descent.