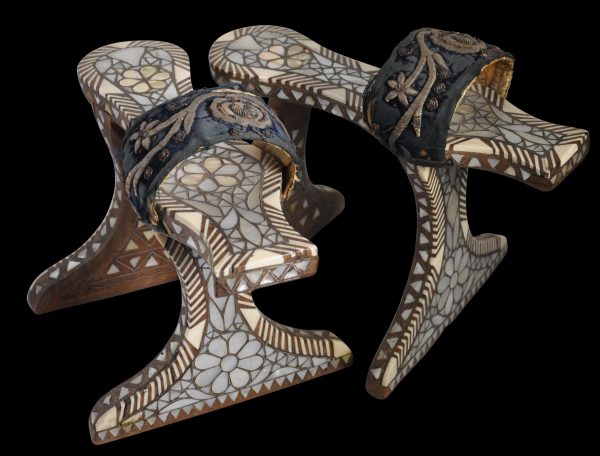 4752
Enquiry about object: 4752
Woman's Mother-of-Pearl & Bone Inlaid Wooden Stilted Clogs (Qabqab)
Ottoman Turkey 19th century
heights (without upper straps): 15.2cm, overall heights: 19.5cm, length: 23.2cm
– scroll down to see further images –
This pair of woman's clogs (qabqab or nalin) is most probably from Ottoman Turkey or possibly from elsewhere in the Ottoman empire.
Each comprises two high platforms, a sole, and the original raised upper strap that is covered in embroidered green silk.
Each is carved from wood (possibly olive wood) and inset with numerous bone and mother-of-pearl slithers arrayed in geometric patterns. This decoration is across all exposed wooden surfaces. It s unusually profuse (compare, for example with a lower pair in the British Museum – see the image below.)
Such clogs were designed for a wealthy woman so that when worn she would be elevated above a wet and dirty floor. Walking, however, required the assistance of an attendant, and the higher the clog, then the more attendants who would be needed, so particularly high clogs – such as those here, which must be among the highest available – became status symbols. Their Arabic name –qabqab – derives from the sound they made when they were being used.
The pair here is in very good condition. There are no losses to the bone and mother-of-pearl inlay. The silk covering to the straps is frayed however, as might be expected.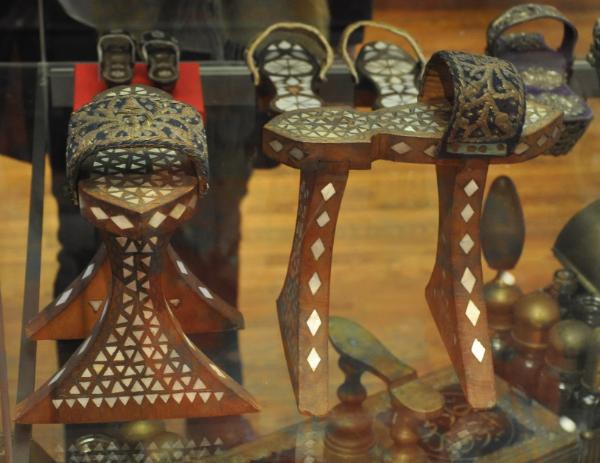 A pair of smaller and less elaborate qabqab displayed in the British Museum.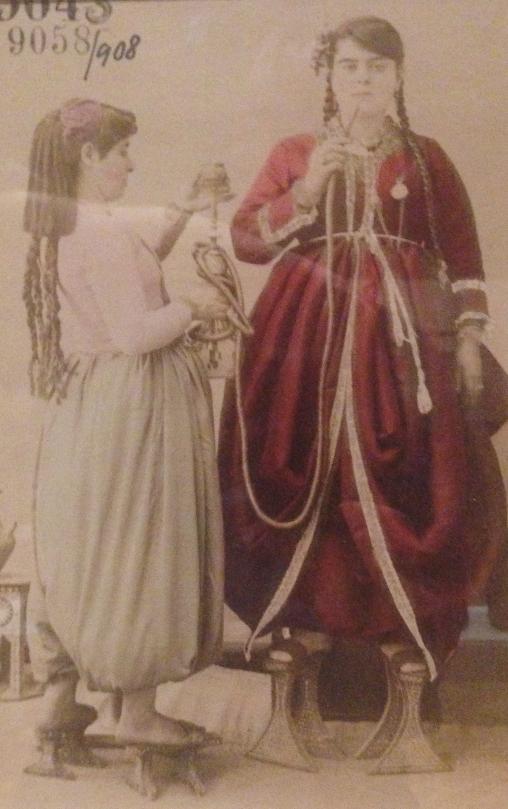 References
Koc, A., et al, Istanbul: The City and the Sultan, Nieuwe Kerk, 2007.