Antique items from the Middle East, Iran/Persia and Islamic Northern Africa (Morocco, Algeria, Tunisia & Egypt) are to be found on this page.
Also see our Central Asia section.
All the items have been sourced from within the UK.
Each item is available for sale.
Do sign-up for our monthly catalogues so you can see new additions to our stock as they arrive.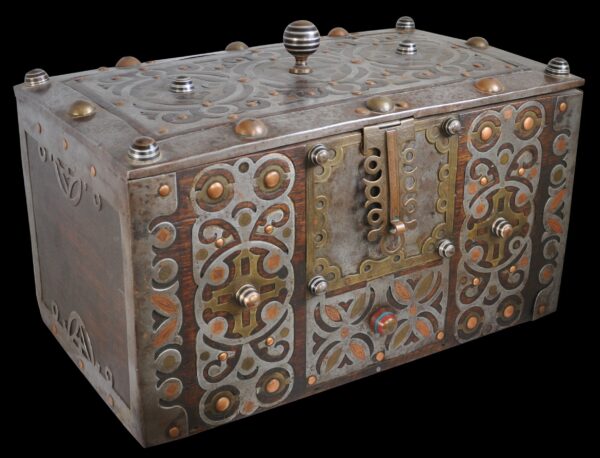 8950
Enquiry about object: 8950
Maure People, Oulata region, Mauritania circa 1920
length: 40.5cm, height: 25cm, depth: 24cm
Sold
Provenance
private collection, England.