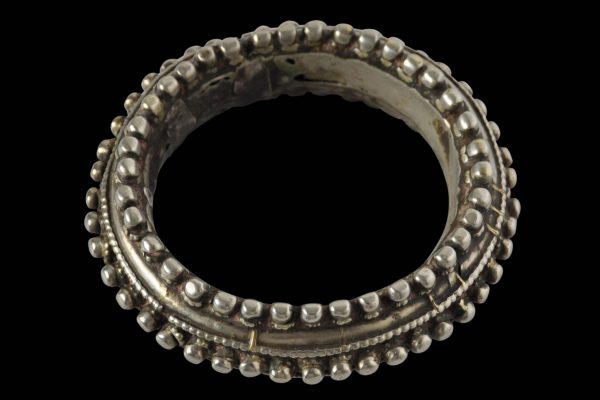 5107
Enquiry about object: 5107
Yemen Cast Silver Bracelet
Tihama Region, likely Hudayda (al Dhahiyy), Yemen 18th-19th century
external diameter: 10cm, inside diameter: 6.4cm, weight: 145g
This superb bracelet cast in silver has excellent sculptural value. It also has remarkable wear – its contours have been softened by age and handling. The interior too has so much wear that the silver in some sections has worn through.
It is likely to come from the Tihama region of Yemen.
It is a fine bracelet and very wearable.
References
Ransom, M.,Silver Treasures from the Land of Sheba: Regional Yemeni Jewelry, AUC Press, 2014.