This page showcases all the jewellery & items of personal adornment from tribal groups in Asia, Africa and Oceania that we have for sale.
Most items have been sourced from within the UK, often from old colonial-era collections.
All items are available for sale right now.
Do sign-up for our monthly catalogues so you can see new additions to our stock as they arrive.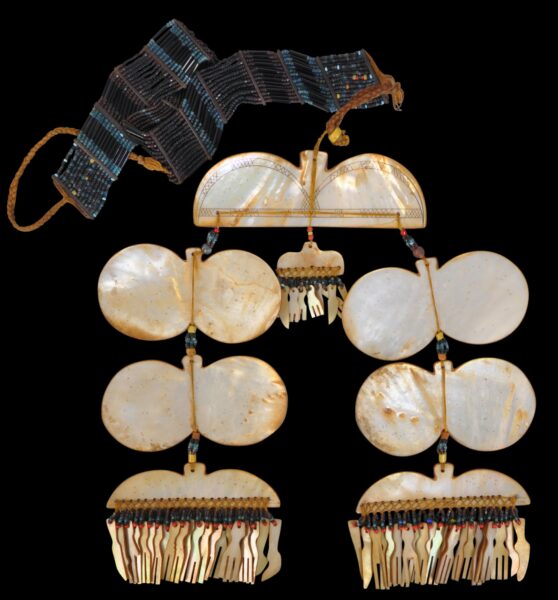 8991
Enquiry about object: 8991
Isneg People, Northern Luzon Island, Philippines early 20th century
length of glass bead strands: 30cm, length of mother-of-pearl shell components: approximately 21.5cm, weight: 159g
Provenance
private collection, London, UK