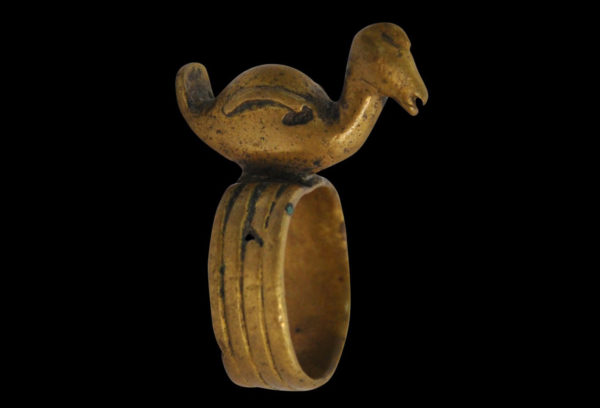 4624
Enquiry about object: 4624
Cast Brass Senufo Ring
Senufo People, Ivory Coast 19th or early 20th century
weight: 19.6g, ring size: 10.75 (US), V/V (UK)
This fine ring with much wear is from the Senufo People of the Ivory Coast. It has been cast, using the lost, wax process, and shows a resting or roosting bird over a hoop that has been incised with four bands.
The ring has a lot of wear and obvious age. There is a small hole to one side of the hoop, which probably occurred during the casting process.
A related Senufo bird ring is illustrated in van Cutsem (2000, p. 76).
The example here is very wearable, and with a fine patina.
References
van Cutsem, A., A World of Rings: Africa, Asia, America, Skira, 2000.