This page shows the items we have available for sale from the Philippines, a country that is unique in Southeast Asia for its Catholic, Muslim and traditionally Animist belief groups, spread across many ethnic groups. Additionally, these are influential ethnic Chinese and Mestizo minorities. And then there is the overlay of influence from the Spanish colonial past.
The items have been sourced from within the UK and also the US, often from old colonial-era collections.
Each item is available for sale.
Do sign-up for our monthly catalogues so you can see new additions to our stock as they arrive.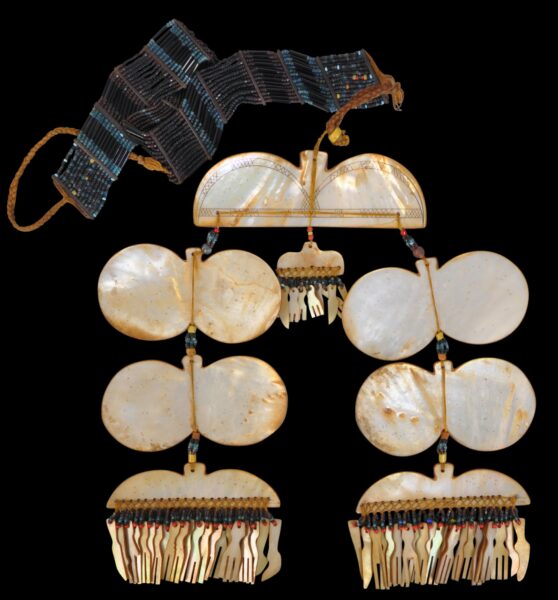 8991
Enquiry about object: 8991
Isneg People, Northern Luzon Island, Philippines early 20th century
length of glass bead strands: 30cm, length of mother-of-pearl shell components: approximately 21.5cm, weight: 159g
Provenance
private collection, London, UK