Shown here are Spanish, Dutch & other colonial works of art & luxury goods made in Asia and occasionally South America, for local Europeans or for the market in Europe itself, typically in the 17th & 18th centuries. Other trade-related items also are shown. Many items are from the Dutch East Indies, Sri Lanka or India. But colonial silver from South America also is included.
This is among our most popular pages.
Each piece has been sourced from within the UK or Europe.
Do subscribe to our monthly catalogues so you can see new additions to our stock as they arrive.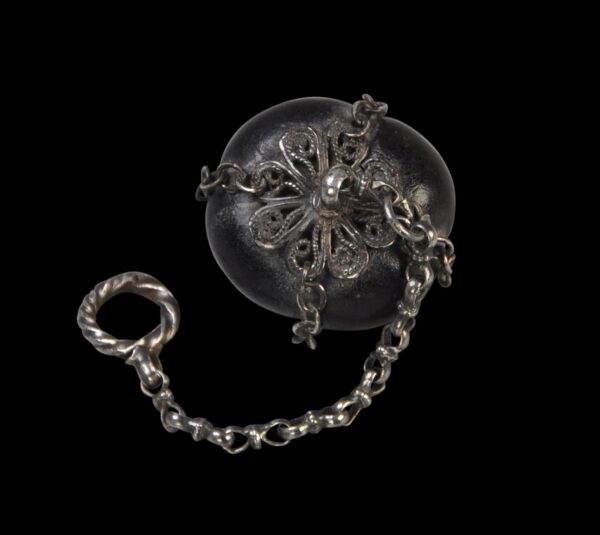 8972
Enquiry about object: 8972
India, probably Goa, & possibly Ottoman Turkey circa 1700
overall length: 10.1cm, width of stone: 2.9cm, weight: 11g