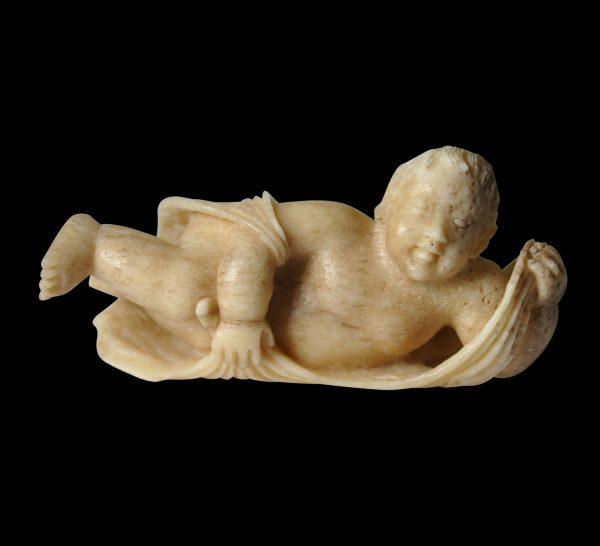 3007
Enquiry about object: 3007
Carved Colonial Bone Infant Jesus
India, probably Goa 18th century
length: 8cm height: 3.5cm
Provenance
UK art market; most probably the item has been in the UK since colonial times.
This small votive image of the infant Jesus is carved from bone, most probably from whale bone. The image is portrayed lying on his side and pulling a blanket about his body. The infant's hair is very finely rendered in common with Indo-Portuguese religious ivories.
The image is very similar in form, conception and size to an image of Santa Maria Madalana (Mary Magdalene) illustrated in Flores et al (1998, p. 353). This piece is Indo-Portuguese and with a probably attribution to the eighteenth century.
The image is in excellent condition and has a smooth, pearly patina.
References
Flores, J.M. et al, Os Constructores do Oriente Portugues, Comissao Nacional para as Comemoracoes dos Descobrimentos Portugueses, 1998.