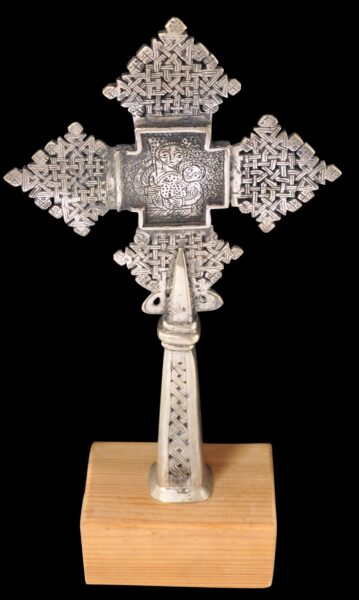 9187
Ethiopia 19th century
height (including stand): 30.6cm, width: 15.4cm, weight (including stand): 581g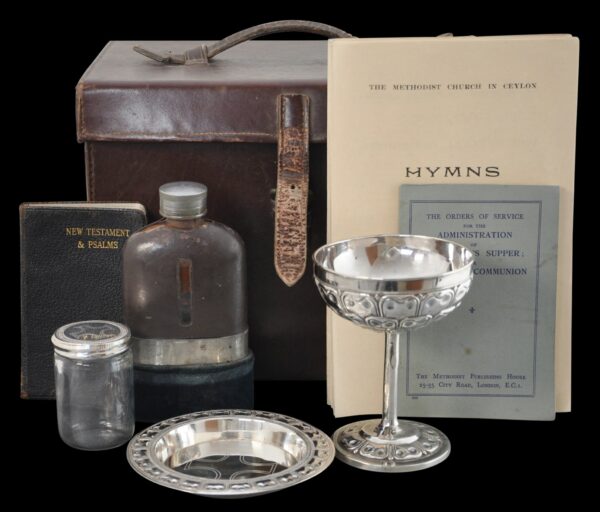 8844
Sri Lanka circa 1920
height (of case): 19.5cm, width (of case) 25.2cm, depth: 18.3cm, height (of chalice): 11.2cm, diameter (of chalice): 8.8cm, diameter (of paten): 11.4cm, weight (of chalice): 159g, weight (of paten): 66g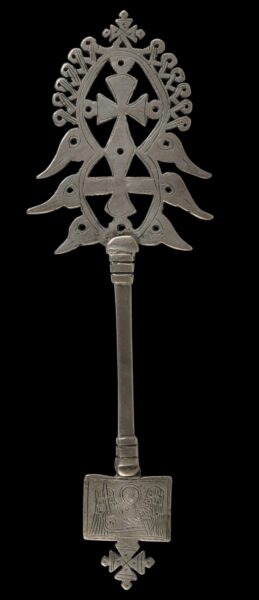 7084
Ethiopia 19th century
length: 25.5cm, width: 8.3cm, weight: 183g
Provenance
private collection, Scotland.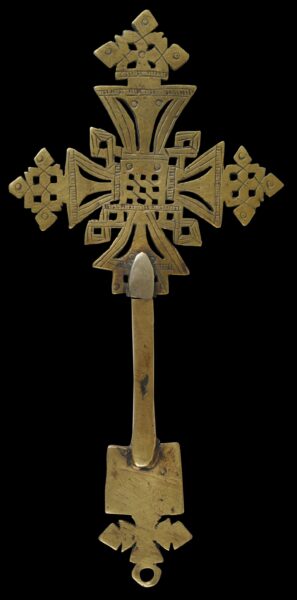 7085
Ethiopia 19th century
length: 21.2cm, width: 10.2cm, weight: 129g
Provenance
private collection, Scotland.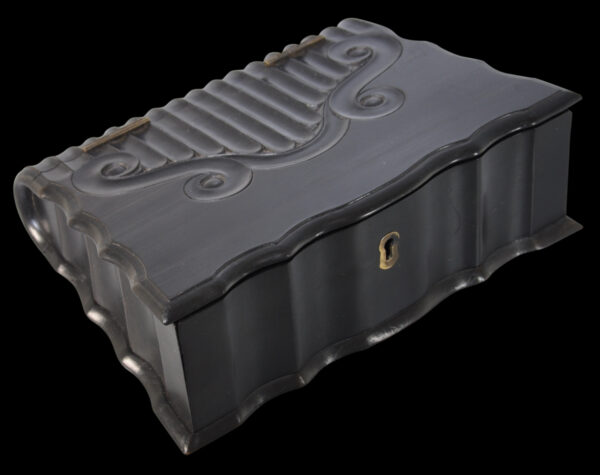 6716
Dutch Colonial Sri Lanka (Ceylon) 18th century
width: 23.2cm, depth: 16.1cm, height: 7.5cm, weight: 780g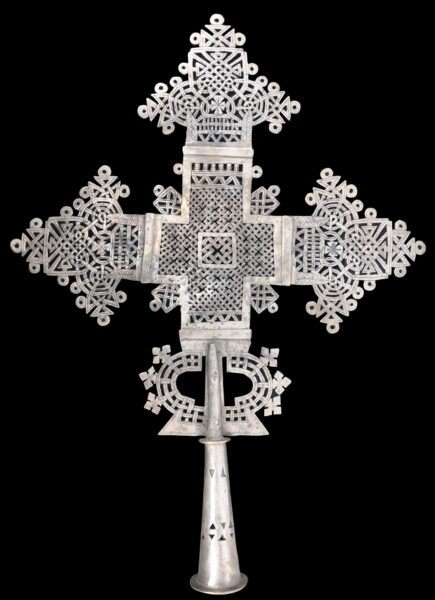 6910
Ethiopia 20th century
height: 71.3cm, width: 51.5cm, weight: 2,864g
Provenance
private collection, UK.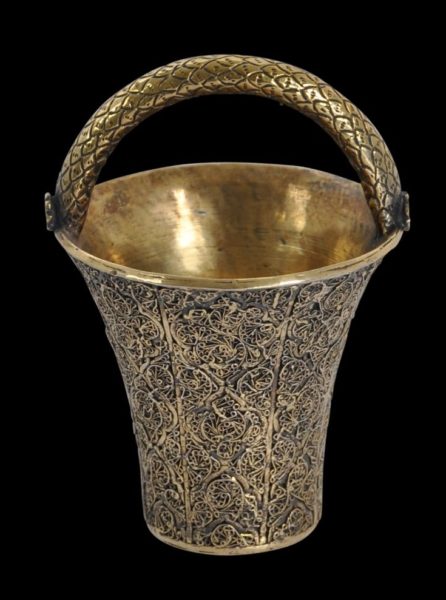 6389
Indo-Portuguese Goa, India second half of the 17th century
height: 10.2cm, diameter: 6.6cm, weight: 136g
Provenance
previously in a private house, Bangkok, Thailand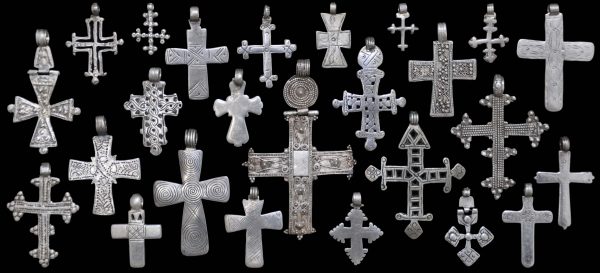 4872
Ethiopia 19th-early 20th century
approximate total combined weight: 2.2kg
Provenance
private collection, UK.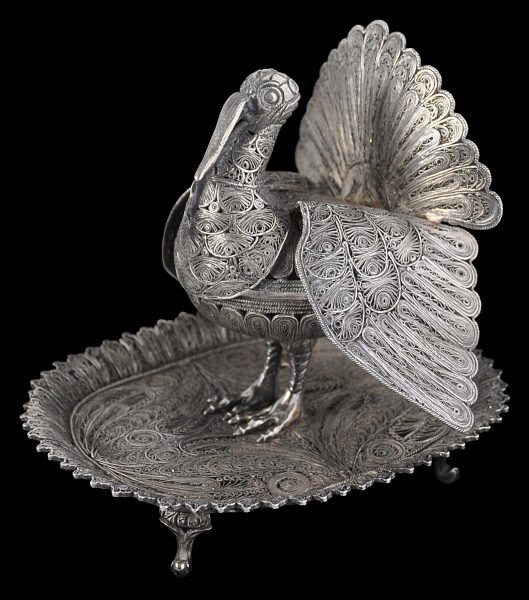 4796
Peru, probably Ayucucho circa 1820
height: 14.6cm, depth: 15.6cm, weight: 564g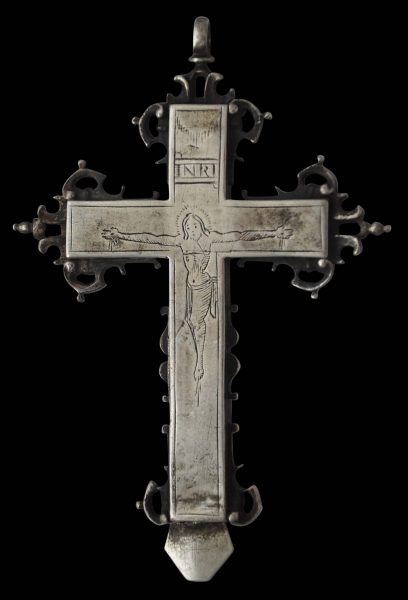 3785
Spain or Portugal 17th century
height: 9.4cm, with: 6.5cm, thickness: 0.7cm, weight: 26g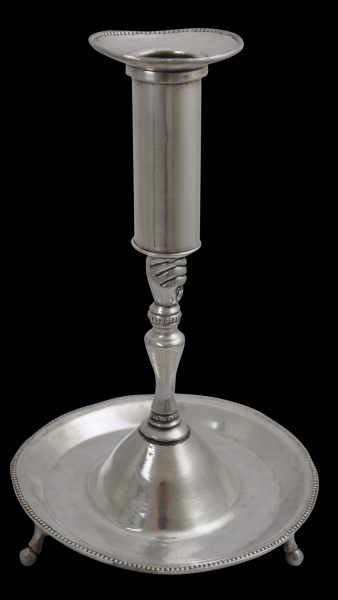 3859
Spanish Colonial South America, probably Peru 17th-18th century
height: 24cm, diameter: 15.3cm, weight: 618g
Provenance
Acquired in the UK, from the estate collection of Dr George Yuille Caldwell (1924-2016). Dr Caldwell, an English-born physician spent much of his professional life practicing in Singapore. He amassed a large collection of Chinese jade, porcelain and ethnographica during that time.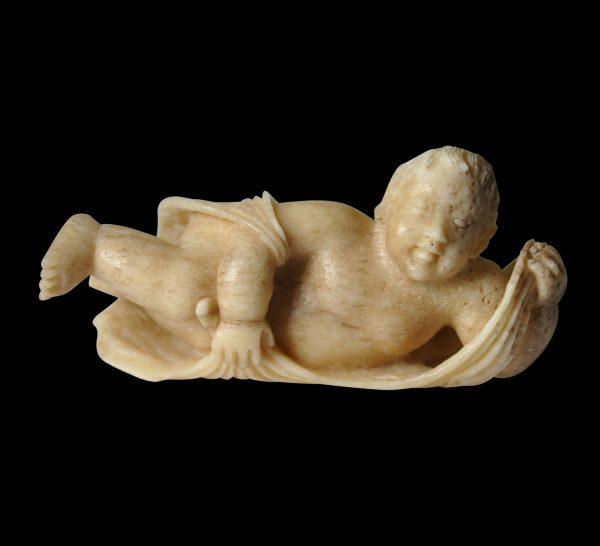 3007
India, probably Goa 18th century
length: 8cm height: 3.5cm
Provenance
UK art market; most probably the item has been in the UK since colonial times.