About us
We sell worldwide via our website, which is one of the most extensive of its type in the world. We have London's largest selection of well-provenanced, quality Asian, Islamic, Cross-cultural and Tribal antiques.
Our premises are situated in the heart of central London, just off Regent Street.
We help build private collections, and we understand that our clients don't collect objects so much as they collect stories, and in so doing, they help preserve culture and history. We also sell to many public museums and institutions – having sold almost 200 separate items to around 30 museums worldwide in the last few years.
We produce each month a catalogue of items which is distributed by email to around 28,000 clients and contacts.
Sound provenance is extremely important to us. All our stock is sourced from old UK and European collections only. We do not source items from Asia or from other original source locations.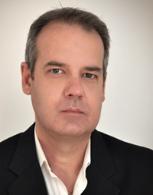 Michael Backman
Michael Backman, the gallery founder, is an art historian, economist & writer. He is the author of eight books that cover all aspects of Asia – from culture to politics & business, and has previously had regular newspaper columns in Australia & Singapore. Published by Macmillan and John Wiley & Sons, editions of his books have appeared in English, Chinese, Spanish, Vietnamese and Indonesian. One, Asian Eclipse, was named by The Economist among its 'Books of the Year' and appeared on several bestseller lists.  The then Thai Prime Minister described the book as one 'that all Thais should read,' and the then Singapore Prime Minister cited Backman in his annual National Day Address. In turn, he has addressed the National Press Clubs or Foreign Correspondents' Clubs of Australia, Singapore, Hong Kong & Thailand.
He is also the author of Rare Antique Asian & Colonial Decorative Arts (Paul Holberton Publishing, 2016); a policy & political biography of a senior Malaysian politician (2018) which was nominated for the 2019 Popular Readers' Choice Awards; and Malay Silver and Gold: Courtly Splendour from Indonesia, Malaysia, Thailand, Singapore and Brunei to be published by River Books in late 2023.
He is also the founder of the niche publishing marketing business World Art Now.
Past positions include being Senior Advisor to the Deputy Leader of the Opposition in the Australian Senate, a Senior Analyst in the Australian Ministry of Foreign Affairs, and working in the private sector in Jakarta. He holds a First Class Honours Degree in Economics, and is an elected Fellow of the Royal Asiatic Society.
He has travelled to almost every Asian country (among many others), and prior to living in London, lived & worked in Jakarta, Paris, Melbourne, Adelaide and Canberra.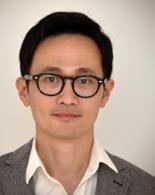 Eddie Chin
Eddie Chin is originally from Malaysia and is fluent in Malay, Indonesian, Mandarin, Cantonese, Hakka, French & English. He is a fully qualified chartered accountant, and holds an MBA. Past positions include working with the London office of the Nigerian National Petroleum Corporation.  He looks after all the tax, export & accounting issues for the Gallery, & assists on African Tribal Art.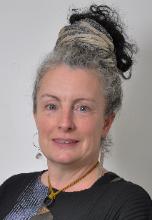 Sarah Corbett
Sarah Corbett is a renowned jewellery historian and specialist in the material culture of adornment with a focus on the arts and cultures of North Africa and the Mahgreb. She is editor of Ethnic Jewels Magazine and has founded several online communities dedicated to topics related to adornment. She has led many highly-regarded jewel tours to Morocco. Sarah specialises in social media development and marketing, and her consulting role at Michael Backman Ltd includes this task.
Michael Backman lecturing at the School of Oriental & African Studies, University College London, on the role of dealers.
Monthly Catalogue Sign-up
Receive our regular catalogue update and never miss out on our latest objects