We have a small selection of paintings from Asia or with Asia themes.
Each painting is for sale.
Do
sign-up
for our monthly catalogues so you can see new additions to our stock as they arrive.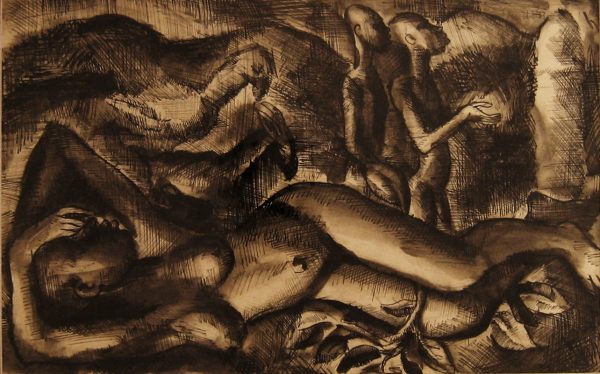 1044
Australia 1938
height: 21cm, width: 33cm; with frame – height: 48cm, width: 61cm
Provenance
Given by the artist to Richard Griffin. Then Holdsworth Galleries, Woollahra, Sydney, from where it was purchased in 1996.