This especially curated page draws on some of the finest & most interesting items that we have in stock right now.
Each piece is of museum quality, and has sound provenance. Most items have been sourced from within the UK, often from old colonial-era collections.
Do sign-up for our monthly catalogues so you can see new additions to our stock as they arrive.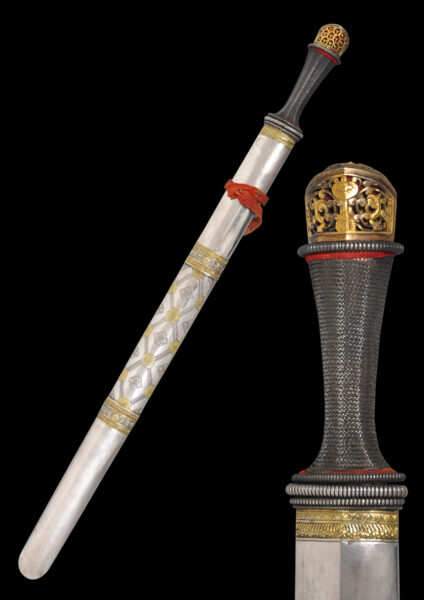 8889
Enquiry about object: 8889
Tibet or Bhutan 19th century
length: 85.8cm, width: approximately 6cm, weight: 1,566g
Sold
Provenance
formerly in the collection of David Weldon, UK.