The antique arts of Burma (now known as Myanmar) are among Asia's most under-appreciated art works. Lacquer makers, wood carvers and other artisans produced extraordinary items, and the skill of the country's silversmiths quite possibly surpassed those operating in say, England.
All items are available for sale right now.
Do
sign-up
for our monthly catalogues so you can see new additions to our stock as they arrive.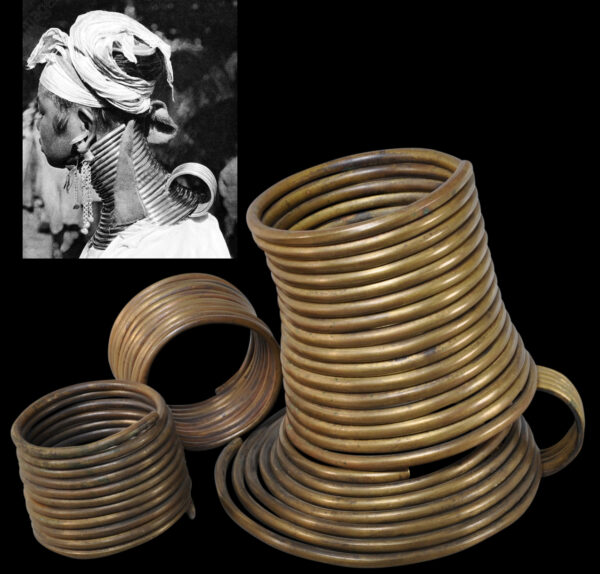 6797
Paduang or Kayan Lahwi People, Shan States, Eastern Burma 19th-early 20th century
height (of the longest neck ring): 13.2cm, width (of the wiodest neck ring): 18.3cm, width (of the arm rings): approximately 9cm, combined weight: 4,437g
Provenance
Private collection, UK; collected during colonial times.