Betel (also known as paan or sirih) is the palm nut, lime powder & vine leaf quid that traditionally was chewed in South & Southeast Asia and was a social narcotic similar to alcohol or tobacco. The Dutch colonialists particularly also took up the habit. Elaborate boxes for storing betel and other associated paraphernalia were made. This page is reserved for such objects.
Each item is for sale.
Each piece has been sourced from within the UK, often from old, colonial-era collections.
Do sign-up for our monthly catalogues so you can see new additions to our stock as they arrive.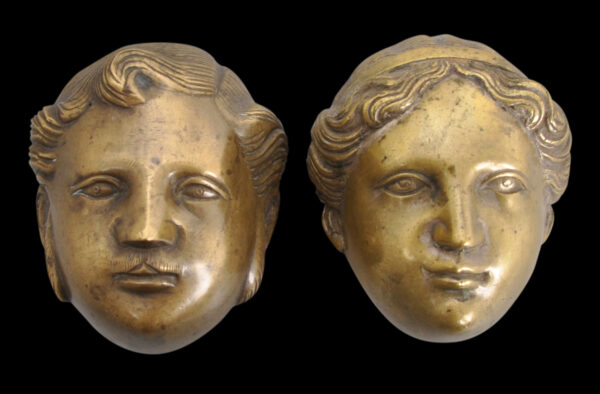 7161
Enquiry about object: 7161
India, probably Calcutta circa 1840
length: approximately 10cm, width: approximately 8cm, depth: 8.2cm, combined weight: 843g
Provenance
formerly in the collection of Henry Brownrigg, author of 'Betel Cutters from the Samuel Eilenberg Collection' Thames & Hudson, 1992.