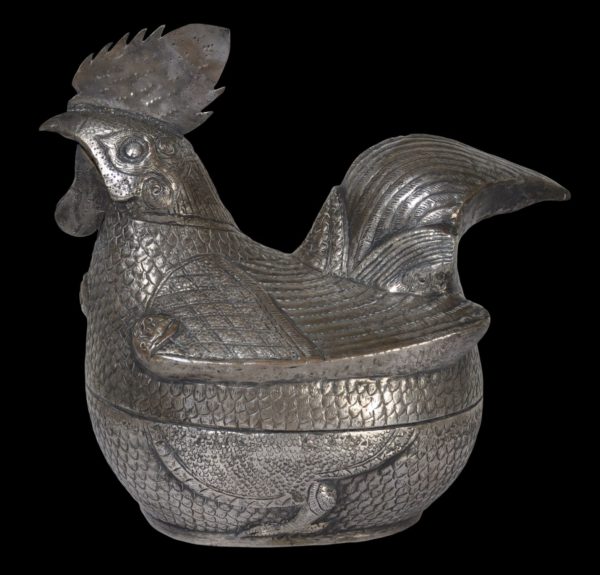 6127
Enquiry about object: 6127
Large, Cambodian Silver Hen-Shaped Betel Lime Box
Cambodia circa 1920
length: 19.5cm, height: 20cm, weight: 611g
This fine, unusual and unusually large example of a Cambodian lime box is made of chased silver and is in the form of a hen. It is realistically rendered and has good weight-in-the-hand for its size. It is chased and engraved all over with feathers. It has an expressive face, a prominent tail and neck wattle and cock's comb.
The lid fits tightly over the base.
Lime is an essential part of the betel or areca nut quid, a mild social narcotic, and in Cambodia, elaborate silver boxes were made to hold lime powder for this purpose.
The example here is in excellent condition. It has obvious age and a good patina.
References
Fraser-Lu, S., Silverware of South-East Asia, Oxford University Press, 1989.