This page shows the items we have available for sale from Turkmenistan and elsewhere in central Asia, as well as the Caucasus such as Georgia and Armenia.
The items are drawn from Islamic & Orthodox Christian communities in these regions.
All the items have been sourced from within the UK.
Each item is available for sale.
Do
sign-up
for our monthly catalogues so you can see new additions to our stock as they arrive.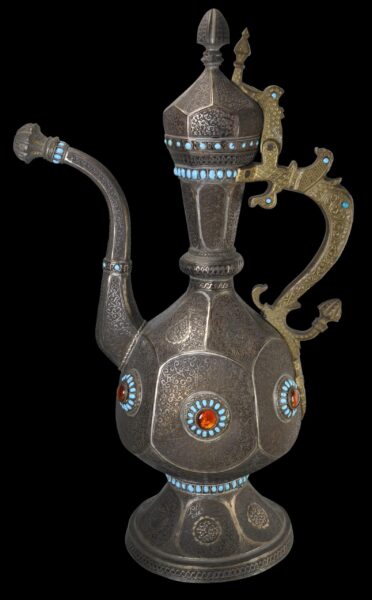 9362
Bukhara, Uzbekistan, Central Asia late 19th century
height: 37.8cm, length (from sprout to handle): 23.5cm, weight: 1,758g