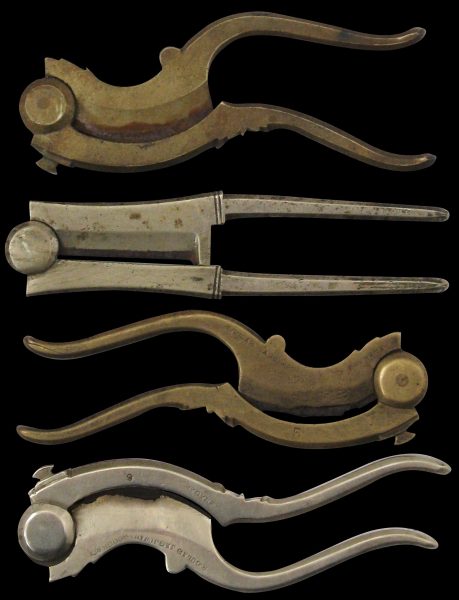 226
Enquiry about object: 226
Four Jamnagar 'Gulab' Betel Cutters Made in India for the Indonesian Market
Jamnagar, India, but collected in Java, Indonesia. 19th-20th century
length: each is approximately 15 cm
Provenance
private collection, London; acquired in the 1980s in Indonesia.
– scroll down to see further images –
These four brass betel cutters with iron blades, each stamped with model numbers and all stamped 'Jamnagar' and maker's name, either 'Gulab' or 'R. Gulab Jagjiwan/Boodh & Co.' are neither exceptional nor particularly beautiful. But they are interesting for the fact that each was found on Java, Indonesia.
The trade in Indian textiles to Indonesia is well documented. But less well known is the international trade in betel paraphernalia. Similarly, many Burmese betel cutters turn up in India. They were brought into India via Madras and so today are often erroneously assumed in India to be from Madras rather than Burma.