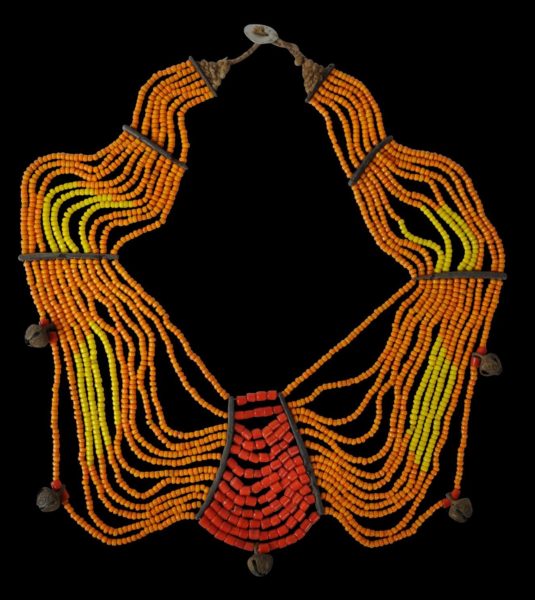 5284
Enquiry about object: 5284
Konyak Naga Trade Bead Necklace
Konyak Naga People, North-West India & Western Burma early 20th century
length as worn: 35cm, approx. circumference: 70cm, weight: 168g
This fine and wearable multi-strand necklace is from the Naga people, and most probably the Konyak Naga.
It has been strung with orange, red and yellow glass trade beads, small cast brass bells, and black wood (or possibly blackened bone) spacers.
The beads have been strung on native cotton twine. The catch comprises a simple twine loop and a metal disc.
Similar examples are illustrated in Jacobs (1990, p. 320).
The necklace is in excellent, stable condition, and has clear and obvious age. Almost certainly, it has been in the UK since colonial times.
References
Jacobs, J., The Nagas: Hill Peoples of Northeast India, Thames & Hudson, 1990.