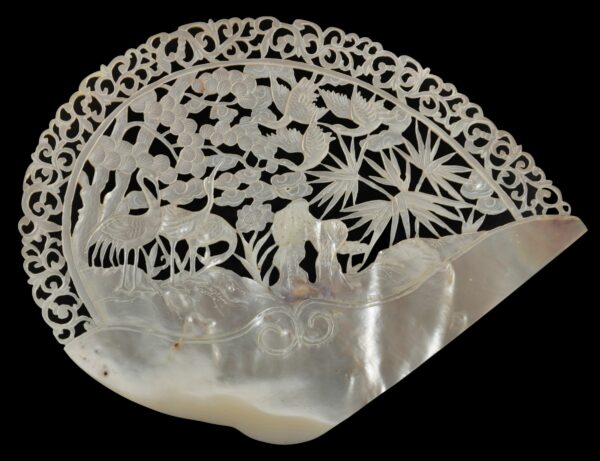 8739
Enquiry about object: 8739
Chinese Carved Mother-of-Pearl Shell
China 19th century
width: 20.6cm, length: 16cm, weight: 138g
This iridescent mother-of-pearl shell has been carved and pierced with standing and flying storks amid rocks, bamboo and other shrubbery, within an outer, pierced border of scrollwork.
Such shells were carved in southern China in the 19th century as 'Oriental curiosities' and mementos for visiting merchant seamen and other European traders.
The example here is in excellent condition.