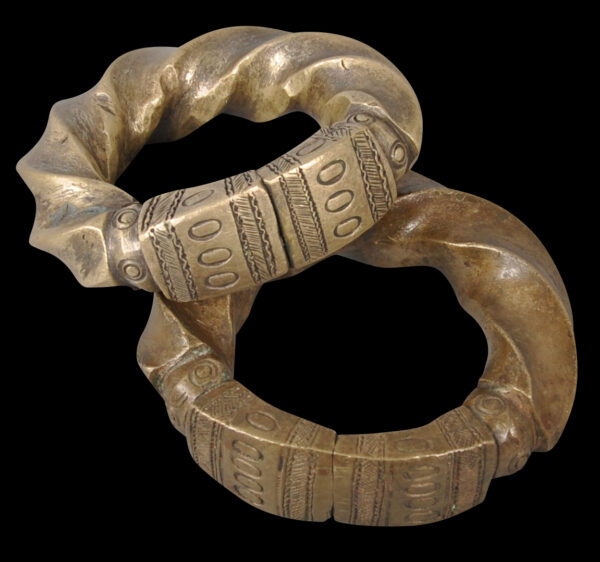 6799
Enquiry about object: 6799
Pair of Nigerian Cast & Engraved Bronze Bangles
Lower Niger River, Nigeria early 20th century
external diameter (widest): 9.9 to 10.1cm, internal diameter: 5.4 to 5.9cm, combined weight: 1,330g
This fine pair of matched, cast bronze bangles is of almost closed 'C' form.
The bodies of the bangles are twisted, giving them a wonderful form and texture.
The finials are engraved with geometric patterns.
The bangles are of solid metal and so have a good weight.
Bangles and anklets such as these often were used a s a form of currency in West Africa, as well as a form of adornment.
The pair here is in excellent condition. One is lighter in colour than the other.
References
Phillips, T., Africa: The Art of a Continent, Prestel, 2004.