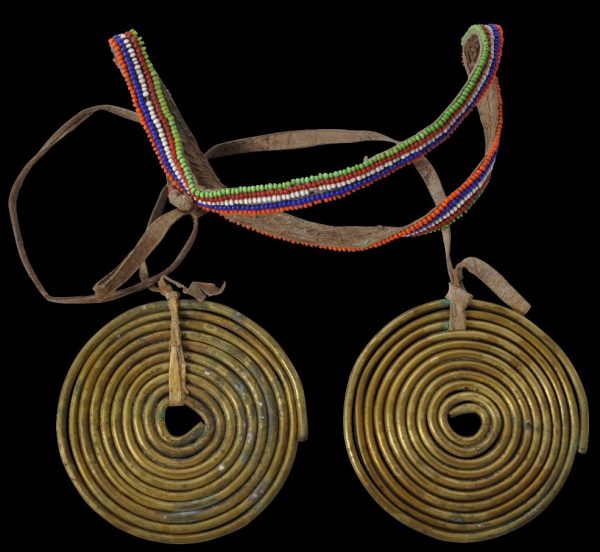 4047
Enquiry about object: 4047
Woman's Brass & Beaded Headdress & Ear Ornament Set
Kikuyu People, Kenya early 20th century
diameter of each spiral : 8.8cm; length of headdress: 38cm, total weight: 325g
– scroll down to see further images –
This unusual head ornament comprises two large circular spirals of thick brass wire suspended by leather straps from a circular leather head band decorated right the way around with small multi-coloured beads.
Married Kikuyu women did not wear hats but instead placed such a leather strap or band over the front parts of their heads which tended to be completely shaved other than for a small tuft of hair at the back. The strap or headband was held in place by the large brass spiral ornaments which hung past the ears on either side.
A related Kikuyu headdress that comprises only beaded straps and beaded spirals but not brass spirals is illustrated in van Cutsem & Magliani (2010, p. 85).
The example here is in fine condition and is without losses.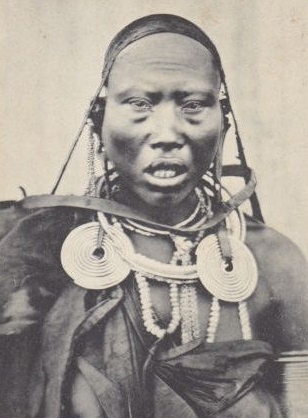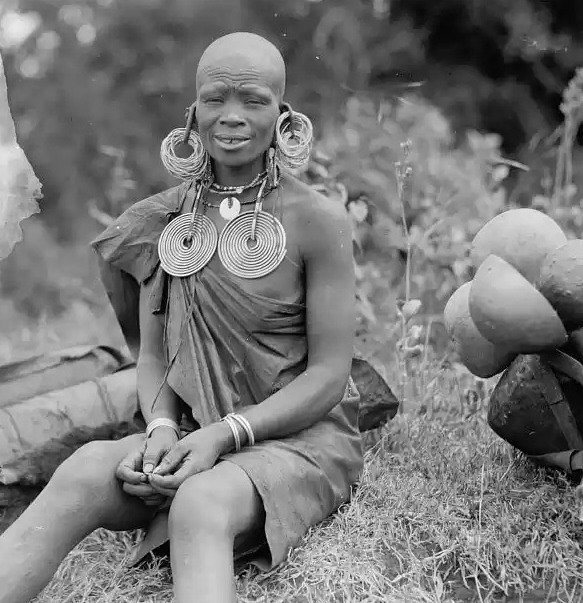 References
van Cutsem, A., & M. Magliani, Powerful Headdresses: Africa-Asia: The Ira Brind Collection, 5 Continents, 2010.